Home » Columbia Valley RCMP Report
Posted: April 23, 2018
Columbia Valley RCMP Report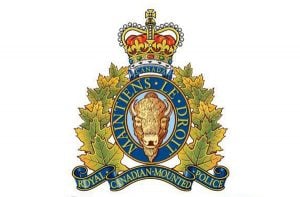 By Cpl. Brent Ayers
April 16 through to April 22 the Columbia Valley Royal Canadian Mounted Police responded to approximately 35 calls for service. The following are a few examples of the files that were dealt with by our officers over the past week.
Possible cougar sighting at elementary school
On April 16 at 12:13 p.m., an Invermere resident contacted Columbia Valley RCMP to report a possible cougar sighting in the playground of JA Laird Elementary School. The complainant could not confirm if it was a cougar, but stated it was large in size and was cat-like in movement. Patrols were made by the police officers working along with a British Columbia Conservation Officer (COs), but without success in locating the big feline. The investigation is ongoing with COs as the cougar had recently killed a deer a few days ago in the area.
21 speed bike found in yard
On April 17, Columbia Valley RCMP received a report that someone had thrown a bike into their yard and they would like police to come get it. Police attended and a silver CCM 21 speed bike was seized from the yard. The complainant felt that the bike would have been tossed over their fence sometime Saturday night. The complainant advised that if no one claimed the bike then they would take it back as they have someone who could use it. If anyone is missing this bike and can follow up with a proof of ownership or reference please contact the detachment quoting file number 2018-760. The detachment will hold onto it for 90 days.
Keys stolen
On April 17 a complainant contacted Columbia Valley RCMP to report a possible theft. After using an external locker outside of the Fairmont Hot Springs change room, the complainant discovered that there were keys missing. After attending the front desk, someone had found only the truck key, which had been turned in. The truck key fob and rental villa keys were missing. Nothing was stolen from the truck, but they were advised to remove all items of value and personal documents to err on the side of caution. The complainant changed rooms as the one they were in had been compromised due to the key being stolen. This investigation is still ongoing pending checking the video camera footage.
Quad riders checked in Edgewater
On April 19, at approximately 8 p.m., Columbia Valley RCMP received a complaint that a group of males were drinking beer and driving quads on Riverview Drive in Edgewater. Two officers attended and located the two males driving quads on the road. The primary officer investigating noted some observations with the operator and passenger and held a conversation with the two subjects. The officer formed grounds to issue an Approved Screening Device (ASD) demand to the driver who provided a sample of "36." It was determined that the males were not impaired. There was frustration brought forward that police were bothering people on quads. The officers reminded those involved of the laws and responsibilities associated to operating off road designed vehicles and due to mitigating circumstances in this situation a violation ticket was not issued.
Warning for Passing Unsafely
On April 20, Columbia Valley RCMP received a report of an erratic driver from a complainant that a small car had passed three cars while northbound on Highway 93/95 near Canal Flats, forcing cars off the road. A partial British Columbia plate was provided with a vague description. The responding veteran police officer conducted patrols. A vehicle was eventually located that was believed to be a possible match near Invermere. The vehicle was pulled over and the driver was checked and the complaint was brought to the attention of this driver. The operator did not admit to passing unsafely but they did not deny it either. The driver advised that they were en-route to Golden for a meeting. Under these circumstances the driver was issued a written warning for Passing Unsafely.
It appears to be finally sunny out and hopefully a warming trend and the Columbia Valley RCMP wish you all to enjoy the weather.
– Cpl. Brent Ayers is Acting Detachment Commander of Columbia Valley RCMP Detachment
---
Article Share
---