Home » Columbia Valley RCMP Report
Posted: July 20, 2020
Columbia Valley RCMP Report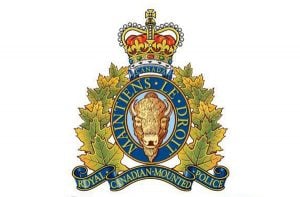 By Sgt. Darren Kakuno
This past week, July 13 through July 19, Columbia Valley RCMP responded to 103 calls for service. The following is a summary of some of the files to which our officers responded.
Flat deck truck stolen in Invermere
During the early morning hours of Tuesday, July 14, a 2001 black GMC Sierra flat deck truck was stolen from a business in the industrial area in Invermere. Investigators are following up on several possible sightings from the public as well as reviewing video surveillance from the business. Anyone with information is asked to contact the Columbia Valley RCMP or Crimestoppers.
Restorative Justice Program involved following Windermere B&E
On Wednesday, July 15, police responded to a report of a break and enter at a residence in Windermere. There was forced entry to the front door and extensive damage to several windows in the residence. Two youths were identified as suspects and followed up with by the investigator. Police are working with the owner of the residence, the youths, their parents and the Columbia Valley Restorative Justice Program to bring resolution to this incident.
Windows broken in Windermere home
On Thursday, July 16, police received a report of mischief to a house on Antler Ridge Road in Windermere. Several windows had been broken. Video surveillance is being reviewed and the investigation is ongoing.
No insurance or driver's license and operating vehicle with wrong plate
On Friday, July 17, at about 4:20 p.m., an officer was conducting patrols in Windermere when he observed a person known to be a suspended driver operating a Honda Accord on Subdivision Road. The officer conducted a traffic stop and confirmed the driver was suspended from driving and the vehicle had no insurance. The driver was issued violation tickets for no insurance, no driver's license and operating a vehicle with the wrong number plate. The driver was also issued an Appearance Notice to attend court at a later date in relation to the allegation of driving while suspended. The vehicle was impounded for seven days.
Erratic male charged in KNP
On Saturday, July 18, at about 10:45 a.m., police received a report of a male acting erratically near the Kootenay Park Lodge in Kootenay National Park (KNP). An officer attended the area and located the male travelling on Highway 93 in a Volkswagen Jetta. The officer conducted a traffic stop and, during his interactions with the driver, formed suspicion the driver was operating the vehicle with a drug in his body. The officer conducted roadside sobriety tests and formed grounds to read a blood demand which the driver refused to comply with. As a result, the driver was issued a 24-hour driving prohibition and a 90-day Administrative Driving Prohibition. The driver was also served an Appearance Notice to attend court at a later date in relation to the allegation of failing to comply with a demand.
– Sgt. Darren Kakuno is Columbia Valley RCMP Detachment commander
---
Article Share
---