Home » Columbia Valley RCMP Report
Posted: August 10, 2020
Columbia Valley RCMP Report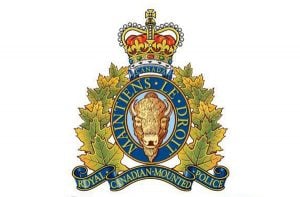 By Sgt. Darren Kakuno
This past week, August 3 – 9, Columbia Valley RCMP officers responded to 96 calls for service. The following is a summary of some of the files to which officers responded.
150 km/h in an 80 km/h zone equals seven day vehicle impoundment
On Thursday, August 6 at about 10:15 p.m., an officer was patrolling Highway 93/95 in Fairmont Hot Springs when he clocked an Audi A4 travelling at 150 km/h in an 80 km/h zone. The driver received a violation ticket for excessive speed and his vehicle was towed and impounded for seven days.
Friday morning crash in Kootenay National Park
On Friday, August 7 at 8 a.m., police responded to a report of a single vehicle collision on Highway 93 approximately 10 km east of Radium Hot Springs. A Hyundai Elantra had left the roadway and struck a large rock. The driver, who had received a ride to the hospital prior to police arrival, told the officer it was raining when the collision occurred and she had hydroplaned while negotiating the curve.
Impaired driver causes crash
On Saturday, August 8 at 1:20 p.m., Columbia Valley RCMP responded to a two-vehicle collision at Panorama Drive and Laurier Street in Invermere. Witnesses reported the driver of a Jeep Cherokee failed to yield to a Toyota Sienna in the intersection and drove into the Sienna. There were no reported injuries. While speaking to the driver of the Jeep Cherokee, the officer noted an odour of liquor coming from the driver's breath. The driver complied with a roadside breath demand and blew a "fail." As a result, the driver received a violation ticket for driving without consideration and a 90-day immediate roadside driving prohibition. The Jeep Cherokee was impounded for 30-days.
Error leads to search for hiker
On Saturday, August 8 at 11 p.m., Columbia Valley RCMP received a report of a possible stranded hiker on Mount Nelson. A family member of the hiker received an email notification indicating the hiker required assistance. Columbia Valley Search & Rescue initiated a search at first light and located the man at 6:45 a.m. The man apologized and explained he had meant to hit the "OK" button his device and inadvertently hit the wrong button. The man was uninjured but thankful for efforts made to ensure his wellbeing.
Lead image: Mount Nelson, west of Invermere. e-KNOW file photo
– Sgt. Darren Kakuno is Columbia Valley RCMP Detachment commander
---
Article Share
---