Home » Columbia Valley RCMP Report
Posted: June 27, 2022
Columbia Valley RCMP Report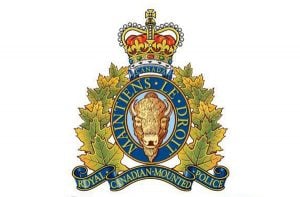 By Cpl. Jeff Witzke
This past week, June 20 through June 26, Columbia Valley RCMP responded to 93 calls for service. The following is a summary of some of the files our officers responded to.
No injuries in two-vehicle crash near Numa Falls
On Monday, June 20 at about 1 p.m., RCMP responded to a two-vehicle collision on Highway 93 in Kootenay National Park near Numa Falls. The driver of an eastbound Dodge Caravan was attempting to make a left hand turn when the driver of a Hyundai Elantra collided into the rear of the Caravan. Neither driver was injured but both vehicles had to be towed from the scene due to the damage.
Mountain bike and accessories stolen from Radium parkade
On Wednesday, June 22, a black Norco Storm mountain bike along with a bike trainer and motorcycle side bags were reported stolen from an underground parkade on Stanley Street in Radium Hot Springs sometime over the past week.
Items stolen from vehicle in Windermere
On Wednesday, June 22, a resident on Kootenay Street in Windermere reported someone had rummaged through a parked Toyota Rav 4 and stolen a pair of sunglasses, an iPhone charger and a set of keys. Residents are reminded to remove all valuables from their vehicles and ensure their doors are locked.
Bikes stolen from front of Windermere residence
On Saturday, June 25th two mountain bikes, both Trek Fuel's – one black and red and one black and blue in colour – were stolen from outside a residence in Windermere. The bikes were locked up however the culprits cut the chain.
Copper Point Golf Course hit by vandals
On Sunday, June 26, Columbia Valley RCMP received a report from Copper Point Golf Course regarding vandalism to their property. Sometime during Saturday night … attended the golf course where they broke into the staring cabin, smashing the window and spray painting the walls, door and pictures within the cabin. The culprits also spray painted the tunnel underneath the highway. Police are investigating this matter and are asking anyone with information to contact the RCMP detachment.
Hit and run under investigation
On Sunday, June 26, Columbia Valley RCMP responded to a hit and run involving a pedestrian. The incident occurred in the Radium Liquor store parking lot where a female was struck by a vehicle which knocked her into the front entrance of the liquor store. Police are still investigating this matter and charges are pending.
– Cpl. Jeff Witzke is a member of Columbia Valley RCMP Detachment
---
Article Share
---