Home » It ain't over until it's over and it's not over yet
Posted: June 25, 2016
It ain't over until it's over and it's not over yet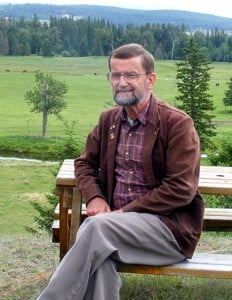 Perceptions by Gerry Warner
Politics is an "honourable profession," Kootenay East MLA Bill Bennett used to say. Too bad he so seldom practised it.
Where does one begin? A good place to start is comments he made in a BC Business Magazine article in October 2014. In it, he donned his "Kootenay Bill" persona and spoke candidly about his career in which he was kicked out of cabinet twice, kicked out of his own party for leading a revolt against the Premier and split the Liberal cabinet to this day.
After leading the insurrection, Bennett became so toxic that several cabinet ministers told incoming Premier Christy Clark they would quit if she let him back in the cabinet. But this didn't bother Kootenay Bill.
"The vast majority of cabinet ministers hated my guts," Bennett told BC Business writer Matt O'Grady. "Pat Bell and Shirley Bond told Christy that if she let me back in the caucus they were quitting. Rich Coleman wouldn't talk to me."
But this was nothing to what Bennett said in a bizarre news conference Nov. 17, 2010 after former Premier Gordon Campbell announced he was going to resign. Accusing Campbell of being abusive to cabinet members, he claimed there was a "battered wife syndrome in our cabinet." And if that wasn't enough, he also accused Campbell of spitting on him during an earlier angry confrontation "He was so angry, he got in my face. He actually spit in my face," he said in the scrum as reporters gasped.
But temper tantrums, profanity-laced expletives and ad hominem attacks were standard tools of the trade as Bennett practised the "honourable profession." In 2007, he was forced to resign as Mines Minister after he sent an incendiary email to a Fernie constituent who accused him of favouring outside big game hunters over resident hunters. "It is my understanding that you are an American, so I don't give a shit what your opinion is on Canada or Canadian residents . . ."
Kootenay Bill always went for the jugular of his political opponents, especially the NDP, against whom he never attempted to hide his distain, likening them to communists or fellow travellers as he did to NDP MLA Jagrup Brar after he returned from a holiday in Cuba. "Jagrup Brar expressed over-the-top-admiration for nanny state communist Cuba," he fumed in a party release. And then he spread mud over every NDP member. "In this case, Jagrup may well have given us a glimpse into the secret desires of the NDP caucus."
On another occasion, Bennett took to Twitter to call the NDP Opposition "turds." But he saved his worst vitriol for his Kootenay neighbourhood MLA rival Norm Macdonald, who he taunted with the F-bomb during legislative debate, a charge the normally mild-mannered Macdonald returned in similar fashion. Speaker Linda Reid described the behaviour of both members as "appalling." Macdonald apologized immediately, but Bennett didn't apologize until half an hour later and only then when the assistant deputy speaker asked him twice. However, Kootenay Bill calmed down the next day and told reporters he was "mortified" by what he said and added he was glad there were no children in the House.
Bennett didn't like environmentalists either calling them "eco-fascists" when they criticized government plans for the Flathead Valley in the southeast corner of his riding.
And Kootenay Bill wasn't above using the race card in pursuit of electoral victory as his St. Mary Band opponent Troy Sebastian found out in the 2009 provincial election. The inflammatory ad authorized by the financial agent for his campaign was anything but subtle. "He's one of us" headlined the ad in bold face type, "who pays taxes," screamed the advertisement in a sleazy swipe at the fact that First Nations members on reserves don't pay the same taxes as non-First Nations taxpayers do.
The Union of BC Indian Chiefs demanded an immediate apology and Grand Chief Stewart Phillip said Bennett's nickname should be changed from Kootenay Bill to "Wild Bill." But Bennett denied the ad was racist in any way and took to TV to say he wouldn't apologize.
Time to cut to the chase. Bill Bennett is getting out just in time as years of bullying, take no prisoners politics and hyper-partisanship has made him toxic to any party. Bennett is a political relic, harkening back to the free enterprise vs. godless socialism era for which B.C. was so justly infamous for. But, as Prime Minister Justin Trudeau recently said, "it's 2015" and political dinosaurs have to go, especially of the Tyrannosaurus Rex variety.
As well as this, Bennett blew the Mt. Polley Mine breach big time, trying to downplay it at first and later lamely acknowledging it was a "disaster" that underlined the lack of safety oversight in his own ministry and the need to make up for years of cutbacks. Meanwhile BC Hydro keeps upping its rates while swimming in debt and thanks to all the court cases launched against the $8 billion Site C project the dam isn't yet a done deal.
The proposed $500 million Jumbo Glacier ski resort, which Bennett shamelessly shilled for in spite of being a minister, is also dead, killed by the government's own bureaucracy despite all of Bennett's attempts to promote it.
And most importantly, Bennett has lost the trust of resident hunters in B.C. over the government's clumsy handling of game allocations in the province. This may not sound like a big deal in the Lower Mainland, but in the Kootenays and the rest of rural B.C. it's like spitting in the eye of a grizzly; not a smart thing to do.
But despite all this, Bennett still has a loyal core of supporters in his constituency, especially in Cranbrook where his tireless work for years getting millions in government funds to upgrade the East Kootenay Regional Hospital is deeply appreciated and justifiably so.
That's why this writer doesn't think the public has seen the last of Kootenay Bill. Several years ago when Bennett's fortunes were at a low ebb he made overtures to run for the federal Conservatives in Kootenay-Columbia when the venerable and populist Conservative MP Jim Abbott was getting close to retirement. But Bennett was resolutely and rudely turned down by the Harper Tories and he has smarted over it ever since.
The next federal election takes place in a little over three years. Bennett is 66; not old for politics. If I were Kootenay-Columbia NDP MP Wayne Stetski, I'd be looking over my shoulder.
After all, Kootenay Bill has some scores to settle.
– Gerry Warner is a retired Cranbrook journalist who has covered politics long before Bill Bennett was on the scene.
---
Article Share
---