Home » At the Library
Posted: October 29, 2015
At the Library
By Mike Selby
Cranbrook Public Library
Retired Vancouver Police detective Lori Shenher chronicles her and her colleagues' abject failure to arrest Robert Picton soon enough in 'That Lonely Section of Hell.'
Ransom Riggs returns readers to the creepy world of Miss Peregrine's Home for Peculiar Children in the series third instalment 'Library of Souls.'
Preschool Story Time is this Wednesday at 11 a.m., 1:15 p.m., 6:30 p.m., and Toddler Story Time is 10 and 11 a.m. Both will be all about Halloween!
Don't forget to check out the Friends' cart located in front of the Librarians office. It is chock full of craft and art books and all for sale at $2 each.
Tablet training has returned. Anyone interested in learning about basic tablet usage, including Internet, email, e-books, and accessing resources and invited to attend any of the upcoming free classes. To register, please contact Jason at 250-317-4927.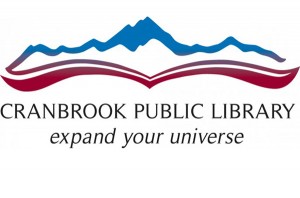 The planned author reading on October 29 featuring Jim Cameron and Keith Powell has been postponed until January.
Sharron Schornagel's beautifully detailed and hand-painted works of pottery are currently on display.
Our new website is up and running at: www.cranbrookpubliclibrary.ca.
There is much more than this happening at the Library. Please check out our Facebook pages and our new website for more information and updates.
ADULT NEWLY ACQUIRED SHELF:
Brunch @ Bobby's – Bobby Flay   (641.52)
That Lonely Section of Hell – Lori Shenher   (364.15232)
The Laws of Medicine – Siddhartha Mukherjee   (610)
A Fifty-Year Silence – Miranda Richmond Mouillot   ((940.5318)
10% Human – Alanna Collen   (612.33)
The Upright Thinkers – Leonard Mlodinow   (509)
Eat Clean, Stay Lean – Wendy Bazilian   (613.2)
Rifles & Muskets – Michael E. Haskew   (683.4)
The Road to Character – David Brooks   (179.9) (e-book)
Every Cyclist's Guide to Canadian Law – Craig Forcese   (343.71094)
Wylie: The Brave Street Dog Who Never Gave Up – Pen Farthing   (636.7)
So Anyway – John Cleese   (bio) (e-book)
It's A Long Story – Willie Nelson   (bio) (e-book)
Pretending to Dance – Diane Chamberlain   (fic)
Host – Robin Cook   (fic)
Tell – Frances Itani   (fic)
The Lake House – Kate Morton   (fic)
The Heart Goes Last – Margaret Atwood   (fic)
Bird's Eye View – Elinor Florence   (fic)
Dashing Through the Snow – Debbie Macomber   (fic)
Untamed – Diana Palmer   (fic)
War Room – Chris Fabry   (fic)
Signal – Patrick Lee   (fic)
Lifted by the Great Nothing – Karim Dimechkie   (fic)
The Gentle Assassin – Ryan David Jahn   (mys)
Superfluous Women – Carola Dunn   (mys)
The Murder House – James Patterson   (mys)
The Mask – Taylor Stevens   (mys)
Dexter is Dead – Jeff Lindsay   (mys)
The First Rule of Ten – Gay Hendricks   (mys)
The Second Rule of Ten – Gay Hendricks   (mys)
The Third Rule of Ten – Gay Hendricks   (mys)
The Fourth Rule of Ten – Gay Hendricks   (mys)
The Bones of You – Debbie Howells   (mys)
Shadow Play – Iris Johansen (mys)
YOUNG ADULT & CHILDREN'S NEWLY ACQUIRED ITEMS:
Uncertain Soldier – Karen Bass   (ya fic)
Lights Out (Daniel X) –James Patterson   (ya fic)
Library of Souls – Ransom Riggs   (ya fic) (e-book)
Beauty Queen – Sarah Mlynowski   (j fic)
Zomboy – Richard Scrimger   (j fic)
---
Article Share
---