Home » At the Library
Posted: November 4, 2015
At the Library
By Mike Selby
Cranbrook Public Library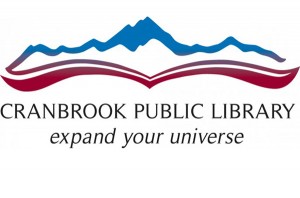 The good news is George R. R. Martin has finally published a new novel. The bad news is it is NOT the long awaited conclusion to his Fire & Ice Series (aka Game of Thrones). 'A Knight of the Seven Kingdoms' takes place in the same setting, but a full century earlier.
Simon Winchester explains to young readers not only the scientific causes of natural disasters, but also what their impact has on populations that experience them in 'When the Earth Shakes.'
Storytime is back! Preschool Story Time is this Wednesday at 11 a.m., 1:15 p.m., and 6:30 p.m., and Toddler Story Time is 10 and 11 a.m. Both will be all about Ladybugs!
Don't forget to check out the Friends' cart located in front of the Librarians office. It is chock full of craft and art books and all for sale at $2 each.
Tablet training has returned. Anyone interested in learning about basic tablet usage, including Internet, email, e-books, and accessing resources and invited to attend any of the upcoming free classes. Sessions begin this Sunday, October 11 from 3 to 4 p.m. at the Library. To register, please contact Jason at 250-317-4927.
The planned author reading on October 29 featuring Jim Cameron and Keith Powell has been postponed until January.
On display this month at the Cranbrook Public Library Frank Eimer's absolutely amazing Remembrance Day display.
Our new website is up and running at: www.cranbrookpubliclibrary.ca.
There is much more than this happening at the library. Please check out our Facebook pages and our new website for more information and updates.
ADULT NEWLY ACQUIRED SHELF:
The Magic of Math – Arthur Benjamin   (510)
Bennington Girls Are Easy – Charlotte Silver   (fic)
Wild America – Liza Klaussmann   (fic)
Miss Emily – Nuala O'Connor   (fic)
Come Rain or Come Shine – Jan Karon   (fic)
Hyena Road – Paul Gross   (fic)
The Gallery of Lost Species – Nina Berkhout   (fic)
Sister of Honor – Lucy Ferriss   (fic)
Stella Mia – Rosanna Chiofalo   (fic)
The Witch of Bourbon Street – Suzanne Palmieri   (fic)
Murder DC – Neely Tucker   (mys)
Rubbernecker – Belinda Bauer   (mys)
Snakes & Ladders – Sean Slater   (mys)
The Unforgiven – Sean Slater   (mys)
The Half-Made World – Felix Gilman   (sci fic)
The Fall – R. J. Pineiro   (sci fic)
A Knight of the Seven Kingdoms – George R. R. Martin   (sci fic)
Tron   (DVD)
Tron Legacy   (DVD)
Nurse Jackie: Season 3   (DVD)
YOUNG ADULT & CHILDREN'S NEWLY ACQUIRED ITEMS:
The Keeper – David Baldacci   (ya fic)
Lair of Dreams – Libba Bray   (ya fic)
Out of Control – Sarah Alderson   (ya fic)
When The Earth Shakes – Simon Winchester   (j 551.2)
Crenshaw – Katherine Applegate   (j fic)
Just My Rotten Luck – James Patterson   (j fic)
The Pirate Pig – Cornelia Funke   (j fic)
The Cats of Tanglewood Forest – Charles De Lint   (j fic)
Grand Champion   (j DVD)
---
Article Share
---