Home » At the Library
Posted: January 19, 2016
At the Library
By Mike Selby
Cranbrook Public Library
Mary Trainer charts a fascinating history of B.C. railroad history (including disappearing trains, robberies, and silk trains knocking other ones of their routes) in her latest book 'Whistle Posts West.'
Lemony Snicket concludes his 'All The Wrong Reasons' series (illustration from pictured above) with 'Why is This Night Different from All Other Nights.'
Preschool Story Time is this Wednesday at 11 a.m., 1:15 p.m. and 6:30 p.m., and Toddler Story Time is 10 and 11 a.m. Both will be all about mountains!
The Friends of the Cranbrook Public Library are hosting the Travelogue 'Trekking Sikkim' by Gretchen Whetham, at the College of the Rockies in room #250 at 7 p.m. on Tuesday, January 26.
The Sikkim Ridge route wanders along the Sikkim-Nepal Border towards Kanchenjunga. This travelogue will describe her recent three-week trip including monasteries, markets, the Taj Mahal, and trekking. Admission is by donation and funds raised are used to support services and programs at the Cranbrook Public Library.
The Friends of the Library are preparing for the Audio Visual and Magazine Sale. It will be in the Manual Training School on Friday, Feb. 12 from 5 to 7 p.m. (for Friends' members only), and on Saturday, Feb. 13 from 9 a.m. to 4 p.m. for the public. Donations are being accepted of magazines (published in the last five years) and audio visual items (videos, DVDs, CDs, books on tape) of any age. Please bring items to the circulation desk in the library up to Thursday, Feb. 11.  For info call Marilyn at 250-489-6254. We look forward to seeing you there!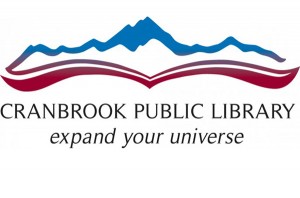 FREE one-on-one tech training session for those of you who want to enhance your current computing skills. We cover many topics including Basic Tablet usage, Basic Computer usage, Windows 10 training, Window 8 + 8.1 training, Window 7 training, Microsoft Suit training, Library E book training, and much more. To register, please contact the Library at (250) 426-4063, or sign up at the front desk.
Our website is up and running at: www.cranbrookpubliclibrary.ca.
On display this month are the amazing works of Adolf Hungry Wolf, including his photography and numerous books he has written about our region and beyond.
There is much more than this happening at the library. Please check out our Facebook pages and our new website for more information and updates.
ADULT NEWLY ACQUIRED SHELF:
Don't Eat This If You're Taking That – Madelyn Fernstrom   (615.70452)
Discover Canada – -Leigh McAdam   (796.50971)
Hot Springs of Western Canada – Glenn Woodworth   (917.12)
Dial-A-Law: A Library of Legal Information   (349.711)
Whistle Post West – Mary Trainer   (385.0971)
Healing Traumatized Children – Faye L. Hall   (362.76)
Money Talks – Gail Vaz-Oxlade   (332.024)
Masterworks from the Audain Art Museum: Whistler   (709.71107)
John Le Carre – Adam Sisman   (bio)
Gold Flame Citrus – Claire Vaye Watkins   (fic)
The Mill River Recluse – Darcie Chan   (fic)
Not on Fire, But Burning – Greg Hrbek   (fic)
Under the Udala Trees – Chinelo Okparanta   (fic)
The Courtesan – Alexandra Curry   (fic)
The Innocent – Ann H. Gabhart   (fic)
Robert Ludlum's The Patriot Attack – Kyle Mills   (fic)
Everything She Forgot – Lisa Ballantyne   (mys)
The Company She Kept – Archer Mayor   (mys)
The Reflection – Hugo Wilcken   (mys)
Not a Clue – Janet Brons   (mys)
A Line of Blood – Ben McPherson   (mys)
YOUNG ADULT & CHILDREN'S NEWLY ACQUIRED ITEMS:
The Ultimate Unofficial Guide to Minecraft Strategies   (ya 794.8)
The Teen Girl's Survival Guide – Lucie Hemmen   (ya 305.2352)
Speak a Word for Freedom: Women Against Slavery – Janet Willen   (ya 306.362)
Queen of Shadows – Sarah J. Maas   (ya fic)
Anything To Have You – Paige Harbison   (ya fic)
The Young Elites – Marie Lu   (ya fic)
100 Sideways Miles – Andrew Smith   (ya fic)
Midnight Thief – Livia Blackburne   (ya fic)
The Forever Canada – Eoin Colfer   (ya fic)
Islam –Rita Faelli   (j 297)
Why Is This Night Different From All Other Nights – Lemony Snicket   (j fic)
---
Article Share
---