Home » At the Library
Posted: March 22, 2016
At the Library
By Mike Selby
Cranbrook Public Library
An abandon safe deposit box full of faded photographs, old letters, priceless jewelry and no apparent owner or heir makes up the latest Danielle Steel novel—'Property of a Noblewoman.'
In 'Clean Sweep,' Monica Kulling explains to younger readers how Frank Zamboni, tired of manually shaving down ice rink ice by hand, spent nine years trying to come up with the perfect solution.
Preschool Story Time is this Wednesday at 11 a.m., 1:15 p.m. and 6:30 p.m., and Toddler Story Time is 10 and 11 a.m. Both will be all about bunnies!
Come to the Friends of the Cranbrook Public Library Mini Book Sale on Friday, April 1 (Friends' members only) and Saturday, April 2 (General Public) and discover mountains of books. The Manual Training School is the site (adjacent to the library). Friday, April 1 from 4 to 7 p.m. is for Friends' members only. On Saturday, April 2 everyone is welcome from 9 a.m. to 4 p.m. There is a good selection of gardening, cooking, mysteries, fiction, biography, loads of newer releases as well as scores of other categories. Many children's books are also available.
If you would like to donate items for this and other sales, please bring your book donations to the Circulation Desk in the library. For further info contact Marilyn at 250-489-6254.
The Friends will also be hosting next month's Travelogue: "Utah" will be held Thursday, April 14 in the Lecture Theatre of the College of the Rockies at 7 p.m., presented by Allister and Denise Pedersen. Admission is by donation.
From the magnificent Mormon Temples in Salt Lake to the red rock mountainous temples in its parks, Utah is home to exciting exploration. Bryce (pictured above), Zion, Canyonlands and Kodachrome (national and state) parks (to name just a few) offer endless hiking opportunities, exciting slick rock biking, cool canyon hiking, slot canyon exploration, the dizzying heights of the Angels' Landing hike, the absolutely magical Fairyland Trail in Bryce, plus much more.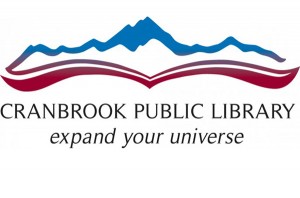 FREE one-on-one tech training session for those of you who want to enhance your current computing skills. We cover many topics including Basic Tablet usage, Basic Computer usage, Windows 10 training, Window 8 + 8.1 training, Window 7 training, Microsoft Suit training, Library E book training, and much more. To register, please contact the Library at (250) 426-4063, or sign up at the front desk.
Our website is up and running at: www.cranbrookpubliclibrary.ca
On display this month are items for the second annual Cranbrook Public Library Endowment Fund. This year's auction is currently taking place on Facebook from March 8 to March 29. To donate or for more information, please contact 250-426-4063.
Please note the library will be closed over the Easter weekend, from Friday, March 25 to Monday March 28. We will be open again on Tuesday, March 29 at 9 a.m.
There is much more than this happening at the library. Please check out our Facebook pages and our new website for more information and updates.
ADULT NEWLY ACQUIRED SHELF:
Carried Away on the Crest of a Wave – David Yee   (819.294)
150+ Quick & Easy Furniture Projects   (684.1)
Your First Garden – Judith Adam   (635)
The Perennial Matchmaker – Nancy J. Ondra   (635.932)
Dairy Free Food for Kids – Nicola Graimes   (641.563)
First Aid Manual 2016 – Andrew Macpherson   (616.0252)
Property of a Noblewoman – Danielle Steel   (fic)   (large print)
The Flood Girls – Richard Fifeld   (fic)
Opening Belle – Maureen Sherry   (fic)
Youngblood – Matt Gallagher   (fic)
The Colours of Love – Rita Bradshaw   (fic)
Better All The Time – Carre Armstrong Gardner   (fic)
Beyond the Silence – Tracie Peterson   (fic)
Where All Light Tends to Go – David Joy   (fic)
The Total Package – Stephanie Evanovich   (fic)
The Kindness of Enemies – Leila Aboulela   (fic)
Off the Grid – C.J. Box   (mys)
Even the Dead – Benjamin Black   (mys)
Shaker – Scott Frank   (mys)
Once A Crooked Man – David McCallum   (mys)
He Will Be My Ruin – K. A. Tucker   (mys)
Black Feathers – Robert J. Wiersema   (mys)
The Lightkeepers – Abby Geni   (mys)
The Order of Things – Graham Hurley   (mys)
Find Her – Lisa Gardner   (mys)
Thin Ice – Irene Hannon   (mys)
Forty Thieves – Thomas Perry   (mys)
The Library at Mount Char – Scott Hawkins   (sci fic)
The Gracekeepers – Kirsty Logan   (sci fic)
Mad Men: Final Season, Parts 1 & 2   (DVD)
Nurse Jackie: Season 6   (DVD)
Schitt$ Creek: Complete First Season   (DVD)
Nashville: Complete Second Season   (DVD)
The Walking Dead: Complete Fourth Season (DVD)
The Good Wife: Season 1   (DVD)
Mr. Holmes   (DVD)
YOUNG ADULT & CHILDREN'S NEWLY ACQUIRED ITEMS:
Essential World Atlas   (ya 912)
The Game of Lives – James Dashner   (ya fic)
Lady Midnight – Cassandra Clare   (ya fic)
Maybe a Fox – Kathi Appelt   (ya fic)
Darkthaw – Kate A. Boorman   (ya fic)
The Rose Society – Marie Lu   (ya fic)
Yoga for Kids — Lorena V. Pajalunga   (j 613.7046)
Clean Sweep: Frank Zamboni's Ice Machine – Monica Kulling   (j bio)
To the Rescue: Garrett Morgan Underground – Monica Kulling   (j bio)
Wallace & Gromit: Complete Newspaper Comic Strips Collection   (j fic)
The Backyardigans: Into the Deep   (j DVD)
Thomas & Friends: Sodor Legend of the Lost Treasure   (j DVD)
---
Article Share
---