Home » Columbia Valley RCMP Report
Posted: May 16, 2017
Columbia Valley RCMP Report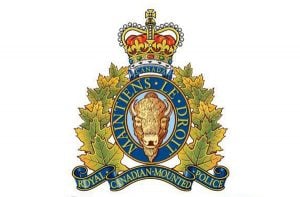 By Sgt. Bob Vatamaniuck
During the past week the Columbia Valley RCMP responded to about 50 calls for service.  The following is a small sample of those calls.
Trailer visits while away
On May 9 at about 8:30 p.m. a complaint was received reporting a break and enter into a mobile trailer located just outside of Invermere near Wilmer.
The complainant stated that the owners had been on a two-week holiday and when they returned they went to check an empty mobile trailer on the property and noticed that a window had been broken while the front door was still locked. It appeared that entry had been made into the trailer.
The owners reported that they are unsure who has been staying in there or for how long they were in there. There is nothing of value in the trailer and it does not appear anything was taken or disturbed. The owners will board up/repair the window and the door will remain locked. If anyone has any information about this break and enter they are asked to contact the detachment.
Careless Use/Storage of a Firearm
During the morning hours of May 11, Columbia Valley RCMP received a complaint surrounding suspicious circumstances near the residential/industrial area in Invermere. The complainant called to report that there was a white pick-up parked beside a road and no one appeared to be around. What made this particularly dangerous was the fact that there was a rifle laying on the ground beside the pick-up. RCMP immediately patrolled and located the white pick-up parked near a driveway on Borden Street. Police noted the driver's side door was open, no one was around and a black/silver rifle was laying on the ground about 10 to 15 to feet from the driver's door.
Further examination revealed a can of beer in the middle console of the truck and a wallet on the passenger seat. Fortunately, the rifle was not loaded and there was no magazine attached to it; however, RCMP seized the rifle for safety's sake and approached the residents of the near-by home.
As the RCMP member investigated further the registered owner of the truck eventually identified herself and when asked about the gun on the ground replied that she must have forgotten her rifle there when she was getting her belongings from her pick-up. RCMP believe that this was not a strong display of gun ownership or safety as anyone, including children, may have had opportunity to take or somehow utilize the firearm.
Consequently, Columbia Valley RCMP are recommending criminal charges of Careless Use/Storage of a Firearm in this matter and have forwarded a package to the Crown Prosecutor.
Drinking driver sitting for 90
On May 13, at about 6 p.m. Columbia Valley RCMP was dispatched to a possible impaired driver who was noted at the Radium Hot Springs pools. The complainant advised that four males associated to a silver Mercedes with an Alberta licence plate were seen parked at the hot springs and drinking beer. When police were en route to attend they noted a similar vehicle matching the description near the Setetkwa turn off on the highway travelling south on Highway 93/95.
When police turned around and performed a roadside stop they noted the licence plate matched that of the vehicle in Radium. When police confronted the driver a strong odour of liquor was emanating from the interior of the vehicle. Further conversation with the driver provided reasonable suspicion that the driver was intoxicated.
A road side screening device was administered and the driver provided two breath samples; both resulting FAIL readings. Subsequently the driver was advised that he was prohibited from driving for 90 days and that his vehicle would be impounded for 30 days.
Loud party complaints
On May 13/14 RCMP received a number of complaints surrounding a loud party at "the wood carvers" residence located in Radium Hot Springs. RCMP are working with village officials on this matter as well as ensuring the peace is kept for any future events.
May this dock be yours?
One last thing, if you are missing a dock from your lake front property one was recovered near Windermere. If yours is missing contact us to find out where it is so that it can be floated back; please contact Cst. Chris Joy at 250-342-9292 for further info.
---
Article Share
---