Home » Columbia Valley RCMP Report
Posted: July 26, 2017
Columbia Valley RCMP Report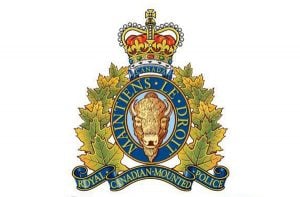 By Sgt. Bob Vatamaniuck
During the past week Columbia Valley RCMP responded to about 95 calls. The following is an interesting sample of those calls.
Lost hikers find way back to village
Columbia Valley RCMP received a call during the late afternoon hours of July 18 citing that there were several lost hikers near the Sinclair Creek, Radium Hot Springs.
The complainant reported that two children and seven adults, including himself, had gone hiking up the Sinclair Canyon and had been hiking for 2.5 hours. He reported that they were attempting to find their way down the hill but kept going in circles. The complainant went on to report that no one was injured and they were all healthy but just could not find their way down even though they could see the town from their location.
RCMP asked that they quit walking and stay in their current location so the able-bodied Search and Rescue crew could be engaged. However, minutes later, the complainant called police back to report that they had continued walking and had found the proper trail for descent.  Police checked in with the family later and learned that everyone had made it down safely and they were back at their hotel with a story to tell at the next family reunion.
Historical canal marker stolen
On July 20, Columbia Valley RCMP received an anonymous tip that the historical plaque (pictured above) one km north of Canal Flats on the west side of the highway overlooking the marsh was stolen. RCMP attended and examined the scene; sure enough, the post that harboured the sign appeared to be cut with a chainsaw.  If anyone has any information regarding this Mischief and Theft, they are asked to call the detachment or call Crimestoppers.
Squirrel deterrent causes alarm
During the afternoon hours of July 21 Columbia Valley RCMP received a report of a residential alarm activated in Fairmont Hot Springs, near the water. Another resident was boating nearby and noticed something amiss at his neighbour's home. As he went to check out the abnormality he could hear an alarm going off inside the house.  RCMP attended to hear the alarm but could not find any damage to windows and everything seemed very secure.
Eventually RCMP were able to speak with a property representative who advised that the sound was not an alarm in the house but instead a sharp sound to drive away squirrels preventing them from nesting in or on the home.
Miffed and blocked in at marina
On July 22, at about 3:30 p.m., RCMP received a complaint that a truck, boat, and trailer were being blocked by two vehicles at the marina in Invermere.  The complainant reported that a Dodge Durango and a blue Ford Explorer were blocking him.  RCMP contacted the complainant and advised him that this was not a police issue and that his option is to speak to employees at the marina and arrange a tow if it was warranted.  The complainant was not happy with this police response. However, it is not a RCMP responsibility to ensure people are appropriately parked while at the marina.  Eventually the parking matter was straightened out and everyone was able to enjoy the rest of their day.
Cell time for lakeside napper
During the early afternoon hours of July 24 Columbia Valley RCMP received a report of two intoxicated males at Kpokl Beach near Invermere. RCMP responded and once on scene located one of the males passed out next to the water; his personal articles floating in the water next to him.  Once wakened by members it was quickly determined that he was extremely intoxicated. Needless to say, he was given a drier, safer place to get some rest.
– Sgt. Bob Vatamaniuck is commander of the Columbia Valley RCMP Detachment
---
Article Share
---