Home » Columbia Valley RCMP Report
Posted: September 11, 2017
Columbia Valley RCMP Report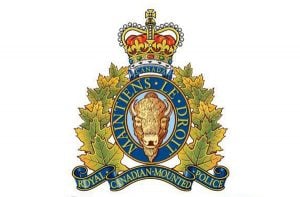 By Sgt. Bob Vatamaniuck
As I wipe my brow, I can safely surmise our busy season is almost over. During the past week the Columbia Valley had about 50 calls for service; half of what we were used to all summer.  The following is a small sample of those calls.
Fruit drawn bruin beats retreat
On September 6, at about 1 p.m., RCMP was in the area of 7th Avenue in Invermere when we were called to a report of a bear in a tree. Upon arrival the 500-pound bear was spotted and must have had a hardened criminal record as it was unresponsive to the police siren.
Police then conducted patrol on foot with the shotgun and the bear realized the cops meant business and ran away. The nearby garbage that might have attracted the bear was then picked up by residents; another reminder, please secure any garbage and pick any ripe fruit.  The mountains are dry and there is little to no food up there; subsequently the bears are making their way down again in hopes of getting fat for their impending sleep.
Woman handed DUI after 11 breathalyzer attempts
During the evening hours of September 7, RCMP was on patrol on 13th Street in Invermere when they noted a vehicle seemingly driving around downtown aimlessly in circles.
A traffic stop was conducted to ensure everything was okay and as soon as the RCMP approached the driver it was noted she had glossy eyes and admitted to consuming beer before driving.  Subsequently she was demanded to provide samples of her breath in a screening device.  The female made 11 futile attempts to provide the samples and ultimately would not.
These instruments cannot be fooled and are checked for operability before each RCMP member going on shift and then again during the screenings themselves.  Not supplying ample breath samples constitutes a 'refusal,' which translates to a "FAIL" reading.  Consequently she was served a 90-day driving prohibition and her vehicle was impounded for 30 days.
Late night collision with deer near Spur Valley
At about 2 a.m. on September 9, RCMP was called to a possible motor vehicle incident on Highway 95 near Spur Valley.
The driver of a passing vehicle noted a deer on the highway and a vehicle with its four-way flashers activated but no one around so they decided to call police. RCMP attended and located a 2001 Infiniti SUV off the highway in the southbound shoulder with extensive front end damage but no one around. Police noted evidence that a deer had been struck; however, no deer could be located.
The vehicle was registered to a resident from Whistler. The responding RCMP members wanted to contact any occupants to make sure they were okay and did not suffer any kind of injury.  Eventually the RCMP was in contact with the driver who replied that he was driving to Fairmont Hot Springs to meet his parents when he struck the deer; he did not see where the deer went. Other than the deer, no one was hurt.
Woodcutting goods stolen from F150
On September 9, at about 2 p.m., Columbia Valley RCMP received a report that sometime overnight someone had entered an unlocked Ford F150 and stole a number of items out of it.  The truck was parked on 10th Avenue in Invermere.  The owner went to use the vehicle and when they opened the driver's door they noted that the front seat was pulled forward and a bag with woodcutting chaps, a woodcutting helmet and a sharpening kit missing from the back seat. Anyone with any information about this theft are asked to contact the detachment or Crimestoppers.
Kids cause concern along railway track
On September 10, at about noon, Columba Valley RCMP received a report of four to five kids putting something on the train tracks near Kpokl Road in Invermere.  A CP Rail employee reported that the kids moved away from the tracks when the train passed but could see them placing things on the tracks. The employee went on to say that another train would be passing in 30 minutes. To avoid any kind of derailment RCMP attended and checked the area and did not find the kids nor anything that would cause issue.
Peak season calls up over last year
I want to take this opportunity to share some information about the summer statistics.
Summer 2017 was not much busier than previous years. From May long weekend to September long weekend we responded to about 1,315 calls for service. In 2016 that number was 1,239 while in 2015 it was about 1,363. Several of the calls this year surrounded the fire ban and backcountry closures.
Overall, we had relatively safe summer with a few motor vehicle collisions and assaults.  We wished we were able to have some fun with our new boat and quads but we were busy ensuring that there were no fires that would threaten property while we also trained some rookies that came fresh from the training academy.
Cram the Cruiser will be at car show
Finally, I wanted to remind everyone that we'll be at the Radium Classic Car Show this weekend with a 'Cram the Cruiser' event.  If you are coming to look at the cars, please bring a non-perishable food item or two to help the food bank re-stock their shelves.  We always appreciate the generosity of those that stop to say hello and help the families that need a hand.
– Sgt. Bob Vatamaniuck is commander of the Columbia Valley RCMP Detachment
---
Article Share
---