Home » Columbia Valley RCMP Report
Posted: September 19, 2017
Columbia Valley RCMP Report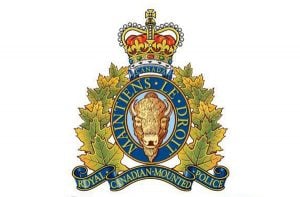 By Sgt. Bob Vatamaniuck
Car show was well behaved
The Radium Classic Car Show and Shine was a major event in the valley last weekend but only a very small fraction of our calls were directly related to those attending the show.  Thank you to everyone who respected the community and facilitated a very safe and successful weekend.  Another big "Cheers" to everyone who contributed to the Cram the Cruiser Food Bank collection.  Your generosity is greatly appreciated!
This past week Columbia Valley RCMP responded to about 80 calls for service; last year the number hovered around 70.  The following is a small sample of those calls.
Time for drivers to take care around schools, busses
Witnesses reported to police that during the morning of Monday, September 11 a truck was passing buses with lights flashing and passing the crossing guard who was standing in the marked crosswalk holding an extended stop sign near Eileen Madsen Primary School.
Over the last week we received a few of similar complaints surrounding other drivers passing school buses as well.  This a great time to remind everyone that when a school bus has its red flashing lights engaged and especially coupled with the stop sign extended and lit up you must stop in both directions and never pass the school bus.  It means there are kids getting on and off the bus and they are excited to get into the school or get home and may not be thinking about any vehicles driving past.  It is your responsibility to stop so these tykes can be safe.  Failure to do so could result in a $368 fine and three points.
Minor injuries in collision with elk
On September 12, at about 7 a.m., RCMP was dispatched to a single motor vehicle collision involving a car and an elk near Edgewater.
Emergency Health Services (EHS) had contacted police to advise that they were en route to the collision and requested police attendance. RCMP arrived on scene as EHS and fire-rescue were already on scene.
The driver stated that he was driving southbound from Spillimacheen on Highway 95 when an elk ran out onto the road.  Although he tried to speed up to get past the animal and avoid the collision the elk actually hit him on his front passenger side. As a result of the impact, the driver, and only occupant, sustained lacerations and a sprained wrist.  The green Chrysler 300 sustained extensive damage to the front passenger side and the windshield was broken and smashed in.  The elk did not survive.
This is not how to pick up your vehicle after repairs
Later that morning of September 12, RCMP received a complaint of an intoxicated woman who was attempting to leave the Canadian Tire with her vehicle. The report indicated that there was an extremely intoxicated female causing issues at the store as she was trying to get her vehicle back after some repairs.  RCMP immediately attended and found the woman who was slurring her speech along with some other indicators that she had too much to drink.  The woman first believed the police speaking to her were employees of Canadian Tire and remained belligerent.  After some negotiation it was deemed necessary to escort her back to the detachment where she would not impact anyone else's day until she could be calmed and establish some sobriety.  She was released a few hours later when police were assured that the public was safe.
Bonfire turned out to be a propane fire pit
On September 14, at about 10 p.m., RCMP received a call regarding a large bonfire spotted in Invermere. RCMP attended the residence and observed a group of people sitting around what appeared to be a propane fire pit. Police confirmed it was propane and the group continued with their visit.  Even though the backcountry has opened again, there is still a fire ban across most of the valley.  Propane fires are okay but if you are wondering what the rules are in any specific area please visit Province of British Columbia: BC Homepage.
Unruly drunk detained
At about 1 a.m., on September 16, Columbia Valley RCMP was dispatched to a report of an intoxicated male in Radium Hot Springs. The report claimed that there was a drunk male being aggressive and belligerent to many others in the village and he was causing problems for other people in Radium.
RCMP attended and spoke with the male, identified him and learned he is a resident of Calgary.  The male was visibly intoxicated and his behaviour became more and more inconsistent and unpredictable as police interacted with him.  It became obvious to the RCMP that the male was too intoxicated to take care of himself and further issues would arise from his hostility and intoxication if left alone. Consequently, he was placed under arrest for being intoxicated in a public place by causing a disturbance.  He was released as soon as it could be determined that he would not be causing any more issues in the community.
It is concentration face – not a scowl!
Recently, after work one day, I sat down at a local restaurant for some wings and a beverage. The waitress immediately recognized me and asked me why I was scowling at her earlier in the day while driving my police car.  I laughed as I had no recollection of it.
When I told my wife about it she laughed as she often tells me that when she sees me driving my work car I look "mean."  Generally, when we are driving around on patrol we as members of the police have to be hyper-vigilant. For instance, when I am driving and looking at you, I am looking to see if you are one of the many people we are seeking for any number of reasons; I am looking to see if you are using your cell phone or holding a beer bottle; I am looking to see if you are wearing your seat belt along with all of your passengers; I am also looking to see if I know you so I can wave and say "Hello."
That's a lot of processing in a very short period of time for this computer that was built in the early 1970s.  Subsequently, if you see me scowling, that's my concentration face, not my scowl.  Be rest assured though, I am working on getting rid of my scowl and transforming it into more of a smolder.
– Sgt. Bob Vatamaniuck is commander of the Columbia Valley RCMP Detachment
---
Article Share
---