Home » Columbia Valley RCMP Report
Posted: October 17, 2017
Columbia Valley RCMP Report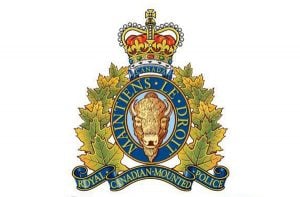 By Sgt. Bob Vatamaniuck
This week the Columbia Valley RCMP responded to about 40 calls for service; last year that number hovered around 50.  The following is a summary of a couple of the more interesting calls.
Damaging thieves unrewarded
On October 10, at about 6 p.m., RCMP was informed that a vehicle that had been parked in the Kootenay National Park was broken into earlier in the day. The vehicle owner relayed that she and her husband had been hiking at the Floe Lake Trail for approximately six hours; when they returned to their vehicle they discovered signs that the vehicle had been tampered with. The rear passenger window had been broken, the cargo carrier on the roof had been tampered with and the trunk door had been tampered with rendering it inoperable. Fortunately there were no valuables in the vehicle and as a result nothing was taken from it.
A good reminder that if you are going to be leaving your vehicle in a relatively remote place for any length of time, ensure there are no valuables in it.
Suspicious activity around Fairmont home
During the late evening hours of October 10 Columbia Valley RCMP was alerted to some suspicious activity near a home in Fairmont Hot Springs. A homeowner heard two large bangs on or near his basement door, which spooked his dog. Upon standing on his balcony to investigate, he observed a black person-like shadow just around the corner beside the house. When he called out to the shadow, stating he would phone police, the shadow was undisturbed.
The complainant then went inside for a couple of minutes and came back out a short time later and determined the shadow was gone. It was then that he heard what sounded like a rock being thrown in the bushes. Consequently, he called police.
RCMP attended and found numerous mule deer located in the vicinity. As the astute investigators walked around the home they also found a fresh pile of bear scat. Although no people were located near the home, the homeowner was reminded to call if the behaviour continued as the activity, person or animal, could pose a danger to the neighbourhood.
Slippery conditions cause multi vehicle mess at Radium
On October 11, at about 11 p.m. Columbia Valley RCMP received a report from National Park Banff Telecoms that there was a multi vehicle collision on Highway 93 near the Radium Hot Springs Pools in Kootenay National Park.
The first significant snowfall of the season led to very slippery road conditions. That's when an 18- wheeler ended up perpendicular to the road half way down a hill blocking both lanes.
It occurred when a descending 18-wheeler was approaching an ascending logging truck. While he was descending he was controlling his speed with the engine break and travelling between 40-45 km/h in a posted 60km/h zone when the engine break shifted for a half second to a different compression ratio and his empty trailer began to slide.
He attempted to straighten out but could not and seeing the loaded logging truck coming up hill and wishing to avoid any kind of collision looked for the best and safest place to ditch his truck and trailer.
While ditching it, the rear driver's side corner of the empty trailer caught the logging truck's trailer. This caused the logging truck to also ditch. Then, a passenger vehicle that was driving behind the semi-trucks and witnessed the trucks collide also had to take evasive action but not before scraping his small sport utility vehicle along one of the 18-wheelers. Other vehicles that were coming down the hill also saw the vehicles in the ditches and they too were caught in the mess and caused damages to their vehicles as they could not stop in time. Even though it seemed like a bit of chaos, there were no injuries. The collisions were caused by the weather and subsequently no one was charged.
Window tint patrols coming
On a separate note, did you know that section 7.05(8) of the B.C. Motor Vehicle Act Regulations cites: "No person shall drive or operate on a highway a motor vehicle which has affixed to or placed on the windshield or a window any material that reduces the light transmitted through the windshield or window"?
This means that you cannot have tint on your vehicle front windows unless is contains manufactured windows that meets light transmittance and safety standards. If you place dark film tint on your windows you could face a fine of $109.
During the next couple of weeks the Columbia Valley RCMP will be looking for those vehicles that contravene this law and will be approaching the owners to insist they meet these standards. The regulations are in place for a number of reasons but most of all to protect you in case you have to escape the vehicle in a hurry.
– Sgt. Bob Vatamaniuck is commander of the Columbia Valley RCMP Detachment
---
Article Share
---