Home » Columbia Valley RCMP Report
Posted: November 20, 2017
Columbia Valley RCMP Report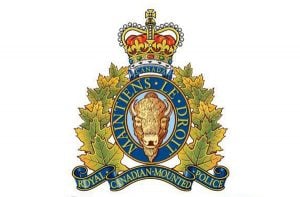 By Sgt. Bob Vatamaniuck
This week the Columbia Valley RCMP responded to about 40 calls for service; last year that number hovered around 50. The following is a summary of a couple of the more interesting calls we had this week.
'They' get seven month's probation and vehicle impounded
On November 12, just before midnight, the two most junior officers in the detachment were on patrol in the area of Athalmer Road in Invermere. They noted a vehicle with an "N" on the back. The "young guns" with great eyesight believed they noted more than one-passenger, which is contrary to the new licensed drivers conditions. A traffic stop was initiated and the driver was unable to produce a license and stated that "they" did not have a license. Computer checks confirmed that the driver did not have a valid license and that the Superintendent of Motor Vehicles required service of immediate driving prohibition. The driver was served a seven-month notice of prohibition under section 93(1)(a)(ii) and a UL prohibition notice under S. 251 (1) of the MVA. The vehicle was towed and impounded for seven-days.
Hit and run on highway sign
On the morning of November 13 RCMP received a complaint that the night before, someone drove through a "Blackline" highway sign on Highway 93/95. RCMP attended and witnessed tire tracks that obviously left the highway, travelled through the sign and hit a small tree before turning through bushes and eventually onto a side road off the highway. The responding officer was able to get some vehicle pieces from the scene including some head light glass pieces and a piece of a Ford exterior door handle.  Further investigation suggests that the parts belong to a large ford truck.  It is obvious that there will be damage to the front end and passenger side of truck.  If anyone has any further information they are asked to contact the detachment.
Explosive material safely removed
On November 14 an employee at Parks Canada working in Kootenay National Park called Columbia Valley RCMP to report that they recently discovered some old unidentified explosive material in one of the buildings located in Kootenay National Park and they did not know how to dispose of it safely. Columbia Valley RCMP contacted our Explosives Disposal Unit (EDU) for some guidance. The EDU members advised that they are currently training some new members and would attend the park personally to not only ensure the safety of Parks and RCMP personnel but to use the situation as a training initiative. Later that afternoon the EDU arrived and assessed the material.  It was removed and rendered safe.
Report of a bus pass when flashing lights were on
On November 15, Columbia Valley RCMP received a report of another school bus being passed while the red lights were flashing. This traffic incident occurred near Fairmont Hot Springs on Friday, November 3 just after 1 p.m. The complainant, a school bus driver, reported that a white truck hauling a trailer had not stopped for the school bus when it had its red lights activated and kids were getting off the bus on an exciting and busy Friday afternoon. The investigation is continuing but it is a reminder everyone must stop and let the kids get home safe, even if it means you're going to be a few minutes late yourself.
Suspicious light behind Huckleberry's
On November 15, at about 9 p.m., Columbia Valley RCMP received a report that there was some suspicious light and the emergence of intermittent smoke next to the dumpster behind Huckleberry's restaurant.  RCMP immediately responded to the report and once on scene determined that the suspicious activity was an employee wearing a headlamp who was pressure washing the grease off of some kitchen equipment.
Driving prohibition for suspected impaired speeder
During the early evening hours of November 17 Columbia Valley RCMP received a report of a possible impaired driver in Fairmont Hot Springs. It was observed that an older red Mercedes sedan had been speeding and had hit a sign leaving a piece of the vehicle behind. RCMP responded immediately and after some investigation attended to where the vehicle had been parked at a residence.
The RCMP officers spoke with the registered owner of the car and noted he had a strong odour of liquor on his breath, was unsteady on his feet and admitted to having a few beer before he drove home. Consequently the driver was prohibited from driving for a period of time and he was served several Violation Tickets for Drive without Due Care and Failing to Remain at the Scene of an Accident.
– Sgt. Bob Vatamaniuck is commander of the Columbia Valley RCMP Detachment
---
Article Share
---