Home » Columbia Valley RCMP Report
Posted: March 5, 2018
Columbia Valley RCMP Report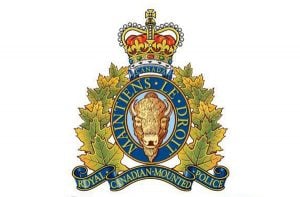 By Sgt. Bob Vatamaniuck
The last week witnessed the Columbia Valley RCMP respond to about 45 calls for service; last year that number was around 55.  The following is a summary of a couple of the more interesting calls.
Store staff get stolen chain back
During the afternoon hours of February 27 Columbia Valley RCMP received a report of theft. An unknown male attended a local jewellers requested to look at a gold chain and tried to steal it.  It happened when a staff member was assisting an unknown male when the customer asked to try on the chain and then asked to look in the mirror, which was conveniently located next to the door.
The male went to the mirror and then darted out of the building with the chain. Employees began to chase the male but realized the male had gotten too far from the store. As the thief was being watched it was noted that he slowed down to a walking pace not far from the store.
The employee then caught up to the male who willingly returned the chain and ran away again; they then called police. RCMP attended, assessed the scene and spoke with the staff.  The unknown male is described as  5'9″ to 5'11", Caucasian, early 20s, light hair, no facial hair, skinny build, there appeared to be scabs on his face, blue jacket, grey pants. Police recommend store employees not follow these thieves, as they are usually very desperate and there is always a possibility that they are carrying weapons.
Store video identifies blender thief
On February 28 at about 4 p.m. RCMP received a report a theft of an expensive food blender from the Canadian Tire store in Invermere.  A male wearing a black sweater, blue jeans, and white sneakers took the blender off the shelf, pretended to wait at the service desk to return it, then approached the door and ran away. RCMP attended Canadian Tire and viewed the video surveillance that depicted the crime.  The video showed that a Caucasian male, well known to police, entering Canadian Tire with nothing in his hands and then leaving Canadian Tire with the blender (the two thefts are unrelated and we have determined it is not the same male).
Resident believed intended victim of CRA scam
On March 2, Columbia Valley RCMP received a call from an Invermere resident who advised that she had received an email from what she believed to be the Canada Revenue Agency (CRA).  The email asked for personal information and the resident complied.
After providing the requested information she started to believe that perhaps she was the victim of a scam. The victim stated that the email directed her to a link online and subsequently requested her Social Insurance Number (SIN), credit card number, full name, date of birth, and address. The victim provided all the requested information and after submitting the intelligence began to feel that this wasn't right and then believed her information was compromised.
Before calling police she had already called and cancelled her credit card. However, she was now concerned about her SIN and was provided a 1-800 number to call service Canada and have a new SIN issued.
She was further advised to call her banks and credit card companies and make sure they are aware of this so they can put a flag on the accounts indicating any suspicious activities or applications for cards in her name.  Going forward, she was asked to closely monitor her bank account activity and to report anything suspicious to her bank.
Just another reminder, the CRA does not operate like this, before disclosing any information whatsoever, please make sure you are confident in who you are releasing the information to.
Out-of-bound skier rescued
During the late afternoon hours of March 2, Columbia Valley RCMP received a call for help from a female who reported her friend was lost in an out-of-bounds section of Panorama Mountain Resort.
The complainant indicated that she had been in touch with her lost friend through cell phone and that she was unhurt but lost.  RCMP immediately contacted the unsung heroes at Panorama Security who had immediate resources available to locate the female. She was located within 30 minutes of the call as the Ski Patrol had located her safe and sound and brought her back inbounds.
Sgt. Bob Vatamaniuck is commander of the Columbia Valley RCMP Detachment
---
Article Share
---