Home » Columbia Valley RCMP Report
Posted: March 13, 2018
Columbia Valley RCMP Report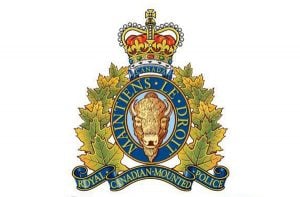 By Sgt. Bob Vatamaniuck
The last week witnessed the Columbia Valley RCMP respond to about 35 calls for service; last year that number was closer to 90.  The following is a summary of a couple of the more interesting calls.
Passed out driver has licence seized
On March 6, at about 8 a.m., Columbia Valley RCMP was dispatched to a report of a white Dodge truck that was parked at the end of a laneway with a male passed out in it.
RCMP attended and quickly located the truck. The officer approached the driver's side of the vehicle and knocked loudly on the window to wake the driver but there was no response; the officer then knocked even louder and this time the driver woke only to look at that officer then rolled over and went back to sleep. The officer was persistent and knocked a third time finally rousing the male and advising him to open the door.
The officer spoke to the driver who was the lone occupant of the truck and it was immediately noted that there was a strong odour of liquor coming from the driver and he was asked if he recently had anything to drink. The driver admitted that he had been recently drinking; consequently the driver was demanded to provide a sample of his breath into an approved screening device.  The 35-year-old resident of Creston provided one sample which registered as a 'Fail'.  He refused to provide a second sample.  Subsequently his B.C. Driver's Licence was seized for 90 days while his truck was impounded for 30 days.
Trailer plundered of goods
During the morning hours of March 8 an Invermere business owner reported that over the course of the night an unknown culprit forced open an outdoor trailer door and stole a number of recently purchased large black totes.  The trailer had no cover but had a gated wooden door that is usually used to store garbage only.  RCMP are asking that if someone is trying to sell you a large black tote, please call the detachment or Crimstoppers.
Purse stolen in change room
On March 11, at about 6 p.m., RCMP received a complaint of a theft of items at the Radium Hot Springs Pools. The complainant reported that she opened her locker in the women's change room after going for a swim and grabbed her belongings and went into a stall to change. Once inside she noticed she forgot her purse in the locker so went back to the locker and her yellow leather purse was gone.
The woman then quickly changed and ran out of the change room and reported the theft to the front desk.  She went back to the change room and spoke to the only other person inside who had been using the bathroom and looked around the room and eventually found her empty purse behind a toilet. Taken was a blue Bose speaker, a white gold diamond solitaire wedding ring, white gold ring, and her blue fossil leather wallet,  with various valuable gift cards inside.  Again, RCMP are asking that if someone approaches you in order to sell any kind of gift card at a discount, please let us know.
Dog poisoned by soap in Canal Flats
Later on March 11, Columbia Valley RCMP received a complaint from a Canal Flats resident indicating that someone had poisoned his border collie by throwing a sock filled with soap into his backyard. The complainant blamed his neighbour with whom he has been having disputes. RCMP responded to the report and spoke to all parties involved. The neighbour denied that he had thrown the sock into his neighbour's yard but he had been upset when one of the complainant's dogs came after his own dog when he was out in front of his own house with it.  There also had been other occurrences where the complainant's dogs had been seen roaming the neighbourhood.  Since these incidents there has been a six-foot foot fence to keep the dogs from getting out.  Since no one witnessed how the soap filled sock had gotten into his yard there was little evidence to support who was responsible.
Sgt. Vatamaniuck's last report
This will be my last report as I prepare to take on some new responsibilities in the south Okanagan. Although short, my time in the Columbia Valley had a tremendously positive impact on my family and me. There is not enough room on this report to expand on all of our favourite aspects of this valley and its lifestyle but I wish to thank everyone for the unwavering support and friendliness every day.
I want to recognize the uniformed heroes I worked with; you have humbled me with your dedication to the safety of the valley; risking your lives to chase real and potential danger while also being professional and compassionate is one of the hardest jobs in the world; you do it every day without objection. I will be forever grateful to you and your families for the constant sacrifices and wonderful memories.
Creston Corporal promoted to become Columbia Valley RCMP Detachment commander
Corporal Darren Kakuno of Creston RCMP Detachment has been promoted and will be taking my place as the future unfolds.  Soon-to-be Sgt. Kakuno has a vast array of policing experience including organized crime, serious person's crimes and environmental protection; a perfect fit.
Editor's Note: Thank you for your work and dedication to the community Sgt. Vatamaniuck. Safe travels for you and your family and welcome to 'soon-to-be' Sgt. Kakuno!
---
Article Share
---