Home » Columbia Valley RCMP Report
Posted: July 23, 2018
Columbia Valley RCMP Report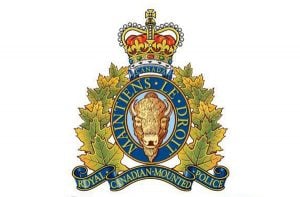 By Sgt. Darren Kakuno
This past week, July 16 through to July 22, Columbia Valley RCMP responded to 104 calls for service. Here are a few examples that were handled by the Columbia Valley RCMP this week.
Impaired driver in Radium
On Monday, July 16, at 7:30 p.m., police received a report of a black Ford Focus being driven erratically in Radium Hot Springs. The caller managed to get the vehicle to stop then took the keys from the driver and waited for police to arrive. The driver told the investigating officer she was very tired from her workday and admitted to consuming two beers approximately an hour before being stopped. The driver submitted to a breath test and the breath sample was found to be above the provincially set limit. The driver was issued a three-day suspension and a violation ticket for driving without a licence. Her vehicle was also impounded for three days.
Theft from unlocked vehicle
Sometime between 9 p.m. on July 18 and 4 p.m. on July 19, a vehicle was accessed in the 900 block of 13th St. in Invermere. Stolen from the vehicle were a Mastercraft socket set and the keys to the vehicle. No suspects have been identified. RCMP reminds residents to lock their doors and not to leave any valuables in their vehicles.
Collision in Fairmont Hot Spring
A collision between a pick up truck and a motorcycle occurred on Highway 93/95 and Westside Road in Fairmont Hot Springs at approximately 1:15 p.m. on July 20. Traffic was temporarily stopped while officers conducted their investigation. The driver of the motorcycle and his passenger were transported to Invermere & District Hospital with undetermined injuries. The cause of the collision is still under investigation. Any witnesses to the collision are asked to contact our office and to refer file number 2018-1790.
Golf carts on the road
On July 20, Columbia Valley RCMP received a report of a male driving a golf cart with a child as a passenger on Lakeview Road in Windermere. Police were not able to locate the golf cart or the driver in this instance. The RCMP would like to remind golf cart owners they are not insured to be on public roadways in British Columbia and should remain on private property.
Impaired driver following altercation
Following an altercation July 20 with a patron at a pub in Radium Hot Springs, a motorcyclist was stopped by an officer on Hwy. 93/95. After a conversation regarding the altercation, the officer initiated an impaired investigation. The driver confirmed he had consumed liquor at the pub. The officer obtained two breath samples from the driver which both registered as fail. The driver received a 90-day immediate roadside driving prohibition and his motorcycle was impounded.
Runaway vessels
Strong winds on Lake Windermere resulted in several boats breaking away from their moorings. Police would like to remind pleasure craft owners to verify their mooring and ropes prior to leaving them unattended for any length of time. Winds can pick up with little notice in our valley.
Bull Riding in the Rockies
Columbia Valley RCMP along with assistance from the Golden RCMP were present during the Bull Riding in the Rockies. The crowd was very well behaved and police only received one call for assistance to remove an intoxicated youth. The mother of the youth was contacted and took custody of her son.
– Sgt. Darren Kakuno is commander of the Columbia Valley RCMP Detachment
---
Article Share
---