Home » Columbia Valley RCMP Report
Posted: August 13, 2018
Columbia Valley RCMP Report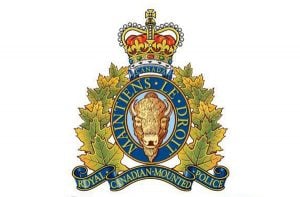 By Sgt. Darren Kakuno
This past week, August 6 through August 12, the Columbia Valley RCMP responded to 92 calls for service.
Lodged in cells until sober
On August 6, officers received a report of a female causing a disturbance and refusing to leave her friend's motorhome. The female had departed before police arrived but she was located sleeping on a nearby picnic bench. Officers were concerned she was so intoxicated she would not be able to care for herself so she was lodged in cells until she was sober.
Impaired driver in crash at Wilmer
On August 7, at approximately 4 p.m., a motorist called police to report a grey Dodge Caliber was swerving all over the road before eventually driving into the ditch near Wilmer. The attending officers, who were directed to the driver by a witness, could smell an odour of liquor coming from her. The driver admitted to drinking after work. The driver complied with a breath demand and blew two fails, which meant her blood alcohol level exceeded 100 mg in 100 milliliters of blood. The driver received a 90-day immediate roadside prohibition and her vehicle was impounded. Fortunately, nobody was injured in this incident.
No injuries in side-by-side crash
On August 11, at 2 a.m., an officer was conducting patrols on Coy Road near Invermere when he came upon a Polaris side-by-side on its side with the rear passenger wheel broken off. The officer located the owner who confirmed he had been driving the side-by-side when it crashed. The operator did not sustain any serious injuries. The side-by-side was towed from the scene.
Drunk at noon and aggressive toward business
On August 11, at about noon, an intoxicated male attended an Invermere business, which he had been banned from and became aggressive toward the staff. Police located the male nearby and arrested him for causing a disturbance and being drunk in a public place. The man was held in cells until he was sober.
Three nabbed in checkstop
On August 11, shortly after 10 p.m., Columbia Valley RCMP and the East Kootenay Traffic Section conducted a checkstop at Upper Lake View Road and Athalmer Road in Invermere. Police issued a 90-day Immediate Roadside Prohibition, a three-day Immediate Roadside Prohibition and a 24-hour suspension.
– Sgt. Darren Kakuno is Columbia Valley RCMP Detachment commander
---
Article Share
---