Home » Columbia Valley RCMP Report
Posted: August 28, 2018
Columbia Valley RCMP Report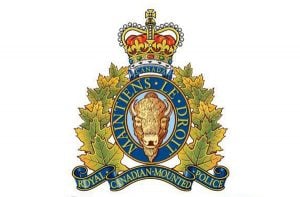 By Sgt. Darren Kakuno
This past week, August 20 th through August 26 th the Columbia Valley RCMP responded to 86 calls for service. The following are some of the more notable files our officers responded to.
Collision sends two to hospital
On August 21, at 8 a.m. police responded to a two vehicle collision at the intersection of Highway 93/95 and Athalmer Road in Invermere. A Jeep Cherokee was northbound and was stopped at a red light when a Honda Prelude failed to stop in time and rear ended the Jeep. Both drivers were taken to the hospital to be assessed and both vehicles were towed from the scene. The driver of the Honda Prelude was issued a violation ticket for driving without due care.
Bad serving
On August 21, at 8 p.m., RCMP received a report of a disturbance at Kpokl Road in Invermere. An officer attended and learned the disturbance started after an individual tried to serve documents on the other in relation to an ongoing property dispute. Neither party was injured and the officer warned both parties to avoid contact with each other and to utilize the services of a bailiff to serve documents.
Breach of conditions
On August 23, at 7:30 p.m., an Invermere resident called police to report an individual, who was on court imposed conditions, was at her residence and refusing to leave. The intoxicated male departed prior to police arrival but was located a short distance away. The male was arrested for breaching his conditions and is also under investigation for a related assault.
Suspicious gathering leads to vehicle impoundment
On August 24, at 11:30 p.m., police received a report of several males drinking and doing drugs in a truck parked on 7 th Avenue in Invermere. When officers arrived they found four men standing at the back of the truck. As police approached, two of the men quickly departed. Officers spoke to the two remaining men, one of whom was the driver.
Both men were arrested for possession of a controlled substance after the investigating officer observed a bag of marijuana in the truck along with white powder residue on a case of beer. The driver was issued a 24-hour driving prohibition and his vehicle was impounded.
Disconnected 911 calls drain resources
Over the past week Columbia Valley RCMP received 16911 disconnect calls.
Police respond to all 911 calls so any false or disconnected 911 calls pull valuable police resources away from other duties.
Here are a few points to remember:
– If you inadvertently dial 911 stay on the line and speak to the operator. Even if you think you've hung up on time, the call will go through and the operator and police officer will need to determine if there is a real emergency.
– Keep cell phones out of the hands of children. Even deactivated cell phones can make 911 calls.
– Lock the keypad before you place your cell phone in your pocket or purse.
– Do not program a single button on your phone to call 911.
– Sgt. Darren Kakuno is Columbia Valley RCMP Detachment commander
---
Article Share
---