Home » Columbia Valley RCMP Report
Posted: January 1, 2019
Columbia Valley RCMP Report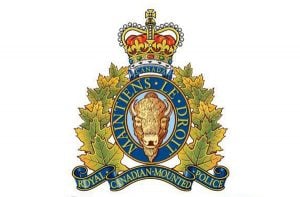 This past week, December 24 through December 30, the Columbia Valley RCMP responded to 43 calls for service. The following are some of the more notable files our officers responded to.
Counterfeit bill passer arrested
On December 16, Sobey's grocery store in Invermere received five counterfeit US $20 bills from a female customer. An officer obtained the video surveillance footage and was able to identify the female customer. On December 24, Columbia Valley officers located and arrested a 24-year-old female for uttering counterfeit currency. The suspect was released on a Promise to Appear in court at a later date.
B&E thief steals cash from Canal Flats Fire Department
On December 26, the Canal Flats Fire Department reported someone had gained access to the fire hall sometime over the last day. A filing cabinet had been pried open and cash was missing. A forensic identification specialist attended the scene to conduct an examination. The investigation is ongoing. Anyone with information is asked to contact the Columbia Valley RCMP.
Footprints lead police to break and enter perp
On December 27, at 1:43 a.m., Columbia Valley RCMP received a report of a residential alarm at a residence on 13th Avenue in Invermere. Officers responded and discovered someone had gained entry to the second level of the house with a ladder. Officers were able to follow a single set of foot prints in the snow which led them to a 20-year-old male with matching footwear. The male was arrested for break and enter and released on conditions to appear in court at a later date.
– Sgt. Darren Kakuno is Columbia Valley RCMP Detachment commander
---
Article Share
---