Home » Columbia Valley RCMP Report
Posted: March 4, 2019
Columbia Valley RCMP Report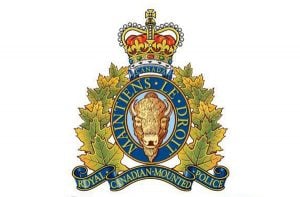 By Sgt. Darren Kakuno
This past week, February 25 through March 3, Columbia Valley RCMP responded to 32 calls for service. The following are some of the more notable files our officers responded to.
Vehicle with keys left in stolen and then recovered in Canmore
On February 25 a blue 2011 Honda Civic was stolen from a residence on Timberidge Road in Windermere sometime over the previous night. The vehicle was recovered later the same evening in Canmore. Residents are reminded to not leave their keys in their vehicles and to lock their doors to prevent crimes of opportunity.
No injuries in logging truck crash
On February 26, at 11:40 a.m., Columbia Valley RCMP and East Kootenay Traffic Services responded to single vehicle collision on Highway 93 just north of Kootenay Crossing. A loaded logging truck was southbound on Highway 93 when the driver failed to negotiate a curve and struck a concrete barrier, which resulted in the driver losing part of his load and coming to rest in a ditch. Traffic was stopped for a period of time while crews removed the truck and trailer. The driver was not injured in this incident.
Male arrested for failing to report and theft
On February 27, a 20-year-old male was arrested on outstanding warrants for failing to report to Probation and for theft under $5,000. The male was remanded in custody until March 11.
– Sgt. Darren Kakuno is Columbia Valley RCMP Detachment commander
---
Article Share
---