Home » Columbia Valley RCMP Report
Posted: March 25, 2019
Columbia Valley RCMP Report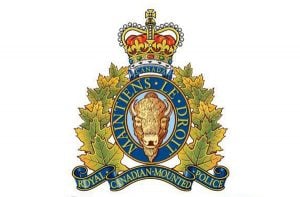 By Sgt. Darren Kakuno
This past week, March 18 through March 24 the Columbia Valley RCMP responded to 50 calls for service. The following are some of the more notable files our officers responded to.
Crash south of Brisco
On March 20, at 3:15 p.m., Columbia Valley RCMP received a report of a single vehicle collision on Highway 95 south of Brisco. The driver of a grey Pontiac Grand Am went off the road and down an embankment. The driver and passenger were transported to the hospital to be assessed.
No injuries in rollover
On March 21, at 9:20 a.m., police were called to a single vehicle rollover just north of Invermere on Highway 93/95. A southbound Toyota Tacoma left the highway and rolled a number of times. The driver and lone occupant was uninjured.
Columbia Valley SAR rescue stranded person
At 8 p.m. on March 22 police were advised that a tracked vehicle had become disabled in a remote area near Radium Hot Springs after one of the tracks broke. One of two occupants was able to walk to a residence to call for help while the other remained with the vehicle. RCMP requested the assistance of Columbia Valley Search and Rescue which utilized snowmobiles to access the area and provide the remaining passenger a ride back into town.
– Sgt. Darren Kakuno is Columbia Valley RCMP Detachment commander
---
Article Share
---