Home » Columbia Valley RCMP Report
Posted: July 16, 2019
Columbia Valley RCMP Report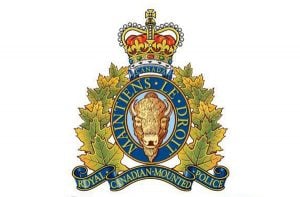 By Cpl.  Louis-Philippe Gendron-Fafard
This past week, July 8 through July 14, Columbia Valley RCMP responded to 78 calls for service. The following are some of the more notable files our officers responded to.
Mischief at Windermere mine
On Wednesday, July 10 Columbia Valley RCMP received a report of mischief at the CertainTeed Mine in Windermere. Individuals gained access to the site and set off a fire extinguisher. Police attended and collected evidence for forensic examination. Anyone with information is asked to contact the Columbia Valley RCMP.
Impaired driver stopped near Windermere
On Wednesday, July 10, police received a report of a possible impaired driver northbound on Highway 93/95 in a white GMC Acadia. At about 12:30 a.m. officers located the vehicle northbound on Hwy 93/95 near Windermere. Officers conducted a traffic stop and upon speaking with the driver, the investigating officer could smell a strong odour of liquor coming from the driver. The driver admitted to consuming alcohol earlier in the evening. The driver complied with a breath demand which resulted in two "fails" which meant the driver's blood/alcohol concentration was over 100 mg%. The driver was issued a 90-day Immediate Roadside Prohibition.
Traffic stop leads to arrest
On Thursday, July 11, Columbia Valley RCMP members were travelling north on Highway 93/95 in Radium Hot Springs when they conducted a traffic stop with a Harley Davidson motorcycle in order to check for the validity of the operator's driver licence. Upon further query of the male, officer found him to be prohibited from driving Canada-wide. The male's out of province driver licence was seized and the male was arrested for breach of conditions and later released on a Promise to Appear with an appearance date in August.
Methamphetamine arrest in Radium
On the morning of Friday, July 12, Columbia Valley RCMP received a complaint of a male passed out in a pickup truck in the parking lot of a pub in Radium Hot Springs. Police attended and located the male sitting in the vehicle. The officers noted the driver's window was down and the male was covered/dripping in sweat. Within the reach of the driver, officers observed various drug paraphernalia. Upon the driver's exit from the vehicle, officers located a small amount of methamphetamine. The male was arrested under the Controlled Drugs and Substance Act.  Ultimately the male was released on a 24-hour driving prohibition due to drug consumption after he failed a Standard Sobriety Field Test that was completed roadside by our officers.
– Cpl. L-P. Gendron-Fafard is a member of Columbia Valley RCMP Detachment
---
Article Share
---