Home » Columbia Valley RCMP Report
Posted: September 17, 2019
Columbia Valley RCMP Report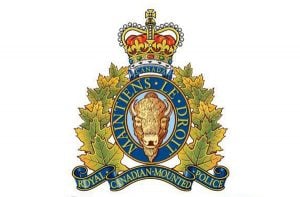 By Sgt. Darren Kakuno
This past week, September 9 through September 15, Columbia Valley RCMP responded to 66 calls for service. The following are some of the more notable files to which our officers responded.
Early morning mine road check leads to recovered stolen vehicle and charges
On Monday, September 9, at about 2:20 a.m., an officer was making patrols on Westroc Mine Road in Windermere when he observed a silver Mazda 3 that had had been reported stolen out of Calgary. The officer conducted a traffic stop and three occupants were arrested for possession of stolen property. During a search of the vehicle officers also located a small amount of illicit drugs. The three occupants were released on conditions to appear in court at a later date to face potential property and drug related charges.
Graffiti quickly removed from Flats arena
On Monday, September 9, police were advised that someone had spray painted graffiti on the side of the Canal Flats Civic Centre sometime over the weekend. Police attended and discovered the graffiti had already been cleaned up.
Biker injured by wire
On Tuesday, September 10, a visitor reported he had been mountain biking on the Mount Swansea bike trails near Windermere on Saturday and ran into a piece of wire causing him to fall off his bike. The rider received medical attention for minor injuries. The rider described the wire as heavy gauge fencing wire that was approximately one foot off the ground and he suspected it may have been strung across two trees. An officer attended the area and could not locate any remnants of the wire.
90-day driving prohibition for impaired driver
On Wednesday, September 11, shortly after midnight, an officer conducted a traffic stop with a Subaru Forester on 13th Street in Invermere. While speaking to the driver the officer could smell an odour of liquor coming from the driver. The driver submitted to a roadside breath test and blew two "fails." As a result, the driver received a 90-day Immediate Roadside Driving Prohibition and her vehicle was impounded for 30-days.
Another 90-day driving prohibition for impaired driver
On Wednesday, September 11, at about 7:15 p.m., police received a report of a possible impaired driver in a black Jeep Cherokee on Laurier Street in Invermere. Officers located and stopped the Jeep on Laurier Street. The investigating officer read a breath demand to the driver after noting signs of impairment. The driver provided two breath samples which both resulted in "fails." The driver was issued a 90-day Immediate Roadside Driving Prohibition and her vehicle was impounded for 30-days.
Passing vehicle snags hose and drags worker, causing minor injuries
On Thursday, September 12, at about 8:30 a.m., highway construction crews were clearing a culvert with a fire hose on Toby Creek Road near Invermere when the hose got entangled on a passing pickup and knocked a worker to ground dragging him five to 10 feet. The worker was transported to Invermere & District Hospital to be assessed for minor injuries. The truck was described as a dark coloured full size pickup. Police would like to speak to the driver of the pickup to determine if he or she realized their truck had become entangled with the fire hose. Anyone with information is asked to contact the Columbia Valley RCMP.
Publicly intoxicated man ticketed; sleeps it off in cells
On Saturday, September 14, at 1:30 a.m., RCMP received a report of a male laying on the ground near 10th Avenue and 13th Street in Invermere. Police attended and arrested the male for being intoxicated in a public place. The male was assessed by BC Ambulance paramedics before being transported to cells. He was held in cells until sober and issued a violation ticket for public intoxication.
Officers take part in Terry Fox Run
On Sunday, September 15, officers with Columbia Valley RCMP and the BC Conservation Officer Service participated in the annual Terry Fox Run. Next year the Columbia Valley RCMP look forward to challenging other first responders to take part in the event.
Lead image: CO Matt Hall and Cst. Margaret Tracz running the Terry Fox Run in full uniform. Photo submitted
Sgt. Darren Kakuno is Columbia Valley RCMP Detachment commander
---
Article Share
---