Home » Columbia Valley RCMP Report
Posted: January 13, 2020
Columbia Valley RCMP Report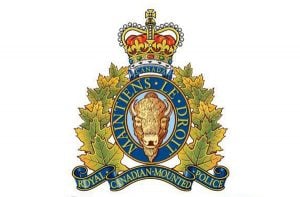 By Sgt. Darren Kakuno
This past week, January 6 through January 12, Columbia Valley RCMP responded to 44 calls for service. The following are some of the more notable files to which our officers responded.
Wilmer fire not considered suspicious
On Wednesday, January 8 at about 9:50 a.m., Columbia Valley RCMP responded to a structure fire at a residence on Mays Avenue in Wilmer. Invermere Fire Rescue responded and extinguished the fire. There were no injuries and the fire was not considered suspicious.
Vehicle owner warned for leaving scene of accident
On Friday, January 10 at 9 a.m., police received a report of a single vehicle motor vehicle incident on Columbia Ridge Drive in Fairmont Hot Springs. An officer located an unoccupied Honda Civic in the ditch with airbags deployed at Fir Bay and Columbia Ridge Drive. The officer made contact with the registered owner who confirmed she had driven off the road the previous evening and was uninjured. The owner was warned about leaving the scene of an accident.
Detachments team up in Windermere arrests
On Saturday, January 11, Columbia Valley RCMP received a request from Cranbrook RCMP to be on the lookout for a Dodge pickup which had allegedly been involved in a theft from a retail store in Cranbrook earlier in the day.
At about 8 p.m. a member of the East Kootenay Traffic Services located the suspect vehicle in Windermere. A Columbia Valley RCMP officer attended the location and assisted with the arrest of two individuals. A search of the vehicle resulted in the recovery of stolen items. A 30-year-old female and a 27-year-old male were released on conditions to attend court at a later date.
– Sgt. Darren Kakuno is Columbia Valley RCMP Detachment commander
---
Article Share
---