Home » Columbia Valley RCMP Report
Posted: March 30, 2020
Columbia Valley RCMP Report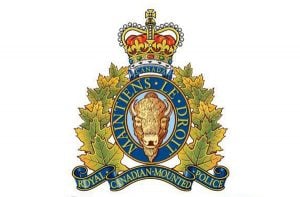 By Sgt. Darren Kakuno
This past week, March 23 through March 29, Columbia Valley RCMP responded to 45 calls for service. The following is a summary of some of the files our officers responded to.
Local victimized in scam
On Monday, March 23, an individual called the RCMP to report she had fallen victim to a scam. The individual received a phone call from a person who claimed she had won some money. The victim provided her bank card number to the caller and later noticed the amount of money she was expecting to receive had in fact been transferred out of her bank account. The victim's bank is looking into the matter.
Minor injuries to two in semi roll-over
On Tuesday, March 24, emergency services attended a commercial vehicle rollover on Highway 93 near Marble Canyon in Kootenay National Park. The driver of a tractor trailer indicated he lost control of his truck while braking which caused him to go off the road and roll over. The driver and passenger suffered only minor injuries.
Trespassing tree cutter nabbed
On Wednesday, March 25, Columbia Valley RCMP received a report of a male cutting down trees on property belonging to the Fairmont Hot Springs Resort. Police attended and located the male in the process of loading the wood. A resolution was reached between the resort and the male wherein the trees would be dropped off at the resort for their use.
Sgt. Darren Kakuno is Columbia Valley RCMP Detachment commander
---
Article Share
---