Home » Columbia Valley RCMP Report
Posted: May 18, 2020
Columbia Valley RCMP Report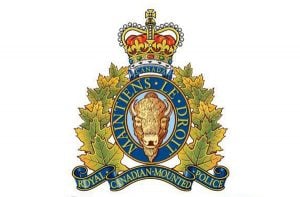 By Sgt. Darren Kakuno
This past week, May 11 through May 17, Columbia Valley RCMP responded to 63 calls for service. The following is a summary of some of the files to which our officers responded.
Police recover stolen bike
On Wednesday, May 13, an Invermere resident reported her son's bicycle had been stolen from 7th Avenue sometime before noon on the previous day. Police received a tip from the public on a potential suspect and while attempting to locate the individual at his residence near Dry Gulch, officers observed the stolen bike in the yard. Police recovered the stolen bike and returned it to its rightful owner. The investigation is ongoing as police have yet to the speak to one of the occupants of the residence.
Detachment has several bikes in custody
Columbia Valley RCMP have several bicycles in their custody that have been recovered over the past year. If anyone is missing their bicycle they can contact the Columbia Valley detachment with a description and/or serial numbers.
Intoxicated male taken to hospital and then to cells
On Thursday, May 14, police were called to a report of an intoxicated male on 1st Street in Invermere. Police attended the area and located a male who was not able to care for himself. Police arrested the male for being intoxicated in a public place and had him assessed in the hospital before transporting him to cells where he was held until he was sober.
Driver rushes into impaired charge
On Saturday, May 16, at about 8 p.m., an officer was conducting speed enforcement on Highway 93/95 near Radium Hot Springs and noted a black Dodge pickup travelling 146 km/h in a 90 km/h zone. The officer stopped the truck and upon speaking to the driver, formed suspicion the driver had alcohol in his system. The driver complied with a roadside breath demand and blew two "fails." As a result, the driver was issued a 90-day immediate roadside driving prohibition, a violation ticket for excessive speed and his vehicle was impounded for 30 days.
Fishing boat reported stolen
On Sunday, May 17, a resident on Floyd Road in Invermere reported the theft of his 12' aluminum fishing boat which occurred sometime after May 14. The boat has a red bottom and is light green on the inside of the boat. Anyone with information is asked to contact the Columbia Valley RCMP or Crimestoppers.
– Sgt. Darren Kakuno is Columbia Valley RCMP Detachment commander
---
Article Share
---