Home » Columbia Valley RCMP Report
Posted: June 30, 2020
Columbia Valley RCMP Report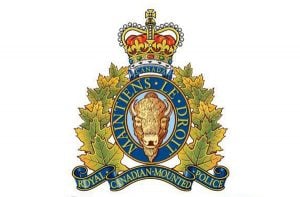 By Sgt. Darren Kakuno
This past week, June 22 through June 28, Columbia Valley RCMP responded to 68 calls for service. The following is a summary of some of the files to which our officers responded to.
Police investigating vehicle vandalism
On Monday, June 22, Columbia Valley RCMP received two reports of vandalism to vehicles that occurred on 10th Avenue in Invermere. One vehicle was parked on the street in the 1200 block of 10th Avenue and had scratch marks on the hood and both sides of the vehicle. A second vehicle was parked in the 1500 block of 10th Avenue and had two dents with footwear impressions on the driver's side of the vehicle. Police are requesting anyone with video surveillance in this area view their footage to determine if any suspicious occurrences were captured on video.
Driver uninjured, aside from ticket, in national park crash
On Monday, June 22, at 11:15 pm Columbia Valley RCMP responded to a single vehicle collision on Highway 93 in Kootenay National Park. The driver of a Volkswagen Jetta explained he swerved to avoid hitting a bear and struck a concrete barrier. The driver was uninjured but the vehicle had to be towed. The driver did not have a valid driver's license and was issued a violation ticket for failing to produce a driver's license.
Driver injured in Westside Road crash
On Tuesday, June 23 at 4 p.m., Columbia Valley RCMP and East Kootenay Traffic Services attended a single vehicle collision on Westside Road involving a Jeep YJ. The Jeep left the gravel road and collided with a tree. The driver and lone occupant was extricated by the fire department and the male was transported to Invermere and District Hospital with non-life threatening injuries. The cause of the collision remains under investigation.
Minor injuries to driver of pickup towing horse trailer but horses unhurt in crash
On Wednesday, June 24, at about 12:45 p.m., emergency crews responded to a single vehicle collision on Highway 93/95 near Windermere. The driver of a southbound GMC pickup towing a horse trailer lost control of her vehicle and rolled into the ditch. Fortunately, the trailer with four horses in it remained upright and the horses did not sustain any serious injuries. The driver suffered minor injuries and was transported to the hospital to be assessed. The driver was issued violation tickets for misuse of license plates and no insurance. Columbia Valley RCMP would like to thank the veterinarians who attended to assess the horses as well as the local resident who transported the horses to their property following the collision. The investigation into the cause of the incident is ongoing.
Driver arrested for breaching Conditional Sentence Order
On Thursday, June 25 at about 7 p.m., an officer stopped a GMC pickup on 13th Avenue in Invermere after noticing the insurance was expired. While speaking with the driver, the officer smelled an odour of liquor coming from the driver's breath. The driver was on a Conditional Sentence Order with conditions not to consume alcohol. A roadside breath test confirmed the driver had alcohol in his body. The driver was arrested for breaching his Conditional Sentence Order and released on an Appearance Notice to attend court at a later date.
Dispute escalates to point where one spends night in cells
On Saturday, June 27 at about 2 a.m., police were called to a rental unit in Fairmont Hot Springs for a dispute between two adult family members. Police attended and suggested the two intoxicated females stay in separate rooms for the evening. About an hour later police were called back to the unit after one female returned and allegedly threatened the other. Police returned and arrested a 30-year-old female and held her in cells until sober.
Observant officer spots suspended driver behind wheel
On Saturday, June 27 at about 6 p.m., an officer was conducting traffic enforcement on Highway 93/95 in Windermere when he observed a Chevrolet Equinox being driven by a person he knew to be a suspended driver. The officer conducted a traffic stop and confirmed the driver had a suspended driver's license. The vehicle was discovered to have no insurance. The driver was issued violation tickets for no insurance, wrong number plate and no driver's license. The driver was also issued an appearance notice to attend court at a later date and the vehicle was impounded for seven days.
Mischief at Columbia Valley Centre
On Sunday, June 28, police received a report of mischief to the Columbia Valley Community Centre on 4th Street. A window had been broken sometime overnight and there was a rock found next to the broken window. Anyone with information is asked to contact the Columbia Valley RCMP or Crimestoppers.
– Sgt. Darren Kakuno is Columbia Valley RCMP Detachment commander
---
Article Share
---