Home » Columbia Valley RCMP Report
Posted: September 21, 2020
Columbia Valley RCMP Report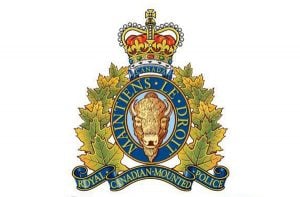 By Sgt. Darren Kakuno
This past week, September 14 through September 20, Columbia Valley RCMP responded to 63 calls for service. The following is a summary of some of the files to which officers responded.
Driver issued 12-hour suspension
On Wednesday, September 16 at 9 p.m., an officer was conducting patrols on Highway 93/95 near Athalmer when he observed a Dodge Nitro travelling approximately 30 km/h below the posted speed limit and failing to maintain its lane. The officer conducted a traffic stop and determined the driver had a restriction to have a zero blood/alcohol concentration. The officer suspected the driver had alcohol in her body and read a breath demand. The driver complied with the breath demand, and the results confirmed the driver had alcohol in her body. The driver was issued a 12-hour license suspension and was served a violation ticket for driving contrary to restrictions.
Alert officer finds stolen vehicle, arrests made
On Thursday, September 17 at about 4 p.m., a Columbia Valley officer observed a male and female sitting in a black Chevrolet pickup in a parking lot in the 3000 block of Highway 93/95 in Windermere. The pickup caught the officer's attention because it appeared to have been crudely spray-painted. Queries of the vehicle revealed it had been stolen out of Cranbrook on August 8, 2020. The officer arrested the adult male and female for possession of stolen property and released them on Appearance Notices to attend court at a later date.
Refusal to leave results in night in cells
On Friday, September 18 at 6 p.m., police were called to a residence in Windermere for an intoxicated female who was refusing to leave the residence. Officers attended and after several requests to leave the residence, the female was arrested for mischief and transported to cells where she was held until sober.
Items stolen from Edgewater property
On Sunday, September 20, Columbia Valley RCMP received a report of a theft from a property on Kindersley Road in Edgewater. Sometime within the past few days, a weed eater and a chainsaw were stolen from a container on the property. Anyone with information is asked to contact the Columbia Valley RCMP or Crimestoppers.
Sgt. Darren Kakuno is Columbia Valley RCMP Detachment commander
---
Article Share
---