Home » Columbia Valley RCMP Report
Posted: September 28, 2020
Columbia Valley RCMP Report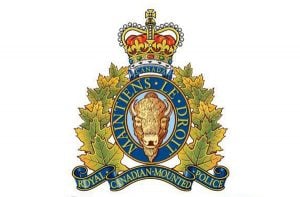 By Sgt. Darren Kakuno
This past week, September 21 through 27, Columbia Valley RCMP responded to 63 calls for service. The following is a summary of some of the files to which our officers responded.
Video provides evidence of mischief
On Monday, September 21 at 5:30 p.m., an Invermere resident reported someone appeared to have intentionally scratched his car while it was parked at an Invermere business. A suspect was identified through video surveillance and subsequently arrested for mischief. An adult male was released on conditions to attend court at a later date. The owner of the vehicle and the suspect were known to each other.
Off-road vehicle use in Edgewater addressed
On Monday, September 21, Columbia Valley RCMP received a report of dirt bikes and ATVs operating on the roads in Edgewater. Officers spoke to the owner of a residence from which motorbikes had been seen coming and going from in the past and educated the resident on the rules surrounding off-road vehicles being operated on public roadways. Anyone operating an off-road vehicle on a public roadway is subject to fines for no insurance and no number plate in addition to other fines if the operator does not hold a valid driver's license.
Theft interrupted in industrial park
On Thursday, September 24, police were advised of what appeared to be an interrupted theft at a business in the industrial area of Invermere. Employees arrived to work in the morning to find a truck, which belonged to the business, had been moved. The truck was loaded with building supplies and a stolen bike. Police seized evidence for forensic examination as well as video surveillance of the property. The bike, which was determined to be stolen, will be returned to its owner.
Mountain bike turned into RCMP
On Thursday, September 24, a found bike was turned over to the Columbia Valley RCMP. A black mountain bike was found on Radium Hill Road in Radium Hot Springs. The owner can contact the Columbia Valley RCMP to claim the bike.
Sgt. Darren Kakuno is Columbia Valley RCMP Detachment commander
---
Article Share
---