Home » Columbia Valley RCMP Report
Posted: October 19, 2020
Columbia Valley RCMP Report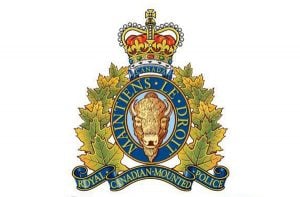 By Sgt. Darren Kakuno
This past week, October 12 through October 18, Columbia Valley RCMP responded to 54 calls for service. The following is a summary of some of the files to which our officers responded to.
Electric welder stolen in Canal Flats business B&E
On Thursday, October 15, a break and enter and theft was reported at a business in the 9000 block of Highway 93/95 in Canal Flats. An employee arrived at work to find the building had been broken into. Missing was a Lincoln Electric welder. Anyone with information is asked to contact the Columbia Valley RCMP or Crimestoppers.
No injuries in two-vehicle collision in Radium
On Saturday, October 17 at about 1:20 p.m., police received a report of a two-vehicle collision on West Main Street in Radium Hot Springs. The driver of a Chevrolet Impala was traveling southbound on West Main Street and struck a Honda Ridgeline that was backing out of a parking stall. The Impala had significant front-end damage and had to be towed from the scene. Nobody was seriously injured.
Horsethief FSR crash a mystery to owner
On Saturday, October 17 at about 7:30 p.m., police were called to a single vehicle collision on Horsethief Forest Service Road near Radium Hot Springs. Motorists came across a white Ford Explorer in the ditch about four km up the forest service road. Officers responded and found the vehicle unoccupied. Officers spoke to the registered owner who denied being involved in the incident but did not provide further explanation as to how the vehicle ended up in the ditch.
Impaired driver stopped in Invermere
On Saturday, October 17 at about 11:40 p.m., an officer conducted a traffic stop with the driver of a Hyundai Tucson on Laurier Street in Invermere. While speaking to the driver, the officer formed suspicion the driver was impaired by alcohol. The driver complied with a mandatory roadside breath demand and blew two "fails." As a result, the driver was issued a 90-day driving prohibition and his vehicle was impounded for 30-days.
– Sgt. Darren Kakuno is Columbia Valley RCMP Detachment commander
---
Article Share
---