Home » Columbia Valley RCMP Report
Posted: March 22, 2021
Columbia Valley RCMP Report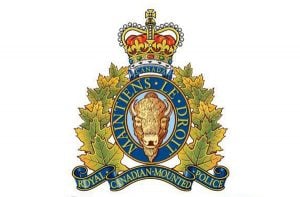 By Sgt. Darren Kakuno
This past week, March 15 through March 21, the Columbia Valley RCMP responded to 57 calls for service. The following is a summary of some of the files to which our officers responded.
Driver arrested for breaching conditions and vehicle impounded
On Monday, March 15 at about 9:45 p.m., an officer conducted a traffic stop with a GMC Terrain on Subdivision Road in Windermere. The driver was discovered to be prohibited from driving and bound by court ordered conditions not to be in the driver's seat of a motor vehicle or to have any contact with her passenger. The driver was arrested for breaching her conditions and released on an Appearance Notice to attend court at a later date. The vehicle was impounded for seven days.
No injuries in early morning truck fire near Wilmer
On Tuesday, March 16 at about 3 a.m., Columbia Valley RCMP and the Invermere Fire Department responded to a report of a truck on fire on Westside Road near Wilmer. Upon arrival, the truck was fully engulfed in flames. The owner of the Ford F350 reported smelling plastic burning before smoke started coming from under the hood. The Invermere Fire Department quickly extinguished the fire and prevented it from spreading. No injuries were reported and the fire was not suspicious.
Driver taken to hospital after crash near Edgewater
On Thursday, March 18 at about 3 p.m., Columbia Valley RCMP and East Kootenay Highway Patrol attended a single motor vehicle incident on Highway 95 near Edgewater. A witness reported seeing the driver of a northbound Chrysler Sebring begin to swerve on the highway before driving into a ditch. The driver was transported to the hospital to be assessed and to determine if a medical event may have precipitated the incident.
Two rescued thanks to dedicated Search and Rescue volunteers
On Sunday, March 21 at about 7:30 p.m., Columbia Valley RCMP was advised that two snowmobilers had activated their two-way emergency communications device after becoming lost in the Catamount Glacier area. Columbia Valley Search and Rescue mobilized a team of members on snowmobiles, in addition to a number of support personnel, to assist with the search. The Search and Rescue team located the snowmobilers at about 12:30 a.m. The men were assisted off the glacier and assessed by ambulance paramedics as a precaution. Columbia Valley RCMP would like to thank our dedicated Search and Rescue volunteers who responded to this incident despite the deteriorating conditions.
– Sgt. Darren Kakuno is Columbia Valley RCMP Detachment commander
---
Article Share
---