Home » Columbia Valley RCMP Report
Posted: April 5, 2021
Columbia Valley RCMP Report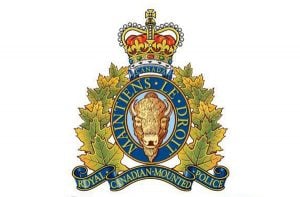 By Sgt. Darren Kakuno
This past week, March 29 through April 4, Columbia Valley RCMP responded to 95 calls for service. The following is a summary of some of the files our officers responded to.
Dropped call leads to backcountry rescue
On Monday, March 29 at about 3:30 p.m., Columbia Valley RCMP received a report of an abandoned 911 call coming from the Panorama Ski Resort. The call dropped before the cell number could be captured or any details could be provided. Panorama Ski Patrol was advised of the call and while searching the mountain for anyone in distress, ski patrol members located a set of tracks leaving the resort area and entering an avalanche zone. Columbia Valley Search and Rescue was activated and a helicopter was dispatched to the area. A lone male was located from the air and a ground team accessed the area to escort the male back to safety. The male was uninjured.
Sheds entered and relieved of contents in Invermere
On Tuesday, March 30, a break and enter was reported to a property on 12th Avenue in Invermere. Police attended the location and were told that two sheds on the property had been broken into. Missing was a Honda EB5000X generator, a Spray Tech paint sprayer, a Honda HHT35S weed eater, a Honda push lawnmower and two bows. Officers seized items for forensic examination. Anyone with information is asked to contact the Columbia Valley RCMP Detachment or Crimestoppers.
Vehicle stolen from Dry Gulch found in Radium
On Friday, April 2, a red 1998 Ford F150 and a set of keys was reported stolen from an industrial yard in Dry Gulch. The theft was believed to have occurred sometime on Wednesday night. On Sunday, April 4, the Ford F150 was located abandoned at the Sinclair Creek trailhead parking lot in Radium Hot Springs. The vehicle was seized and held for a forensic examination.
Driver flees scene of crash in Radium and gets arrested
On Friday, April 2, at about 4:30 p.m., emergency crews responded to a report of a single vehicle collision on Armstrong Road in Radium Hot Springs. The driver of a Ford F150 had driven off the road and down an embankment then allegedly fled the scene. Officers located the alleged driver on a nearby property and noted signs of intoxication. The male was arrested for impaired driving and held in cells until sober. Upon release, the male was issued a 24-hour driving prohibition in addition to violation tickets for failing to remain at the scene of an accident, drive without due car and fail to keep right.
SAR rescue injured snowmobiler
On Saturday, April 3 at about 2:30 p.m., Columbia Valley RCMP was advised of a SPOT Emergency SOS activation for an injured snowmobiler north of Thunderwater Lake near Radium Hot Springs. Columbia Valley Search & Rescue was activated and in turn dispatched a helicopter to the location of the SPOT activation. The injured snowmobiler was located and flown to the Invermere airport where he was then transported to the hospital by ambulance with an arm and back injury.
Truck with keys left in stolen in Invermere
On Sunday, April 4, a resident on 15th Avenue in Invermere reported the theft of a 2011 Silver Nissan Frontier, B.C. license plate KB0 551, from his property sometime overnight. The truck has an aftermarket ARB bumper, a six-foot lift and a headache rack. Residents are reminded to remove their keys from their vehicles and to lock their doors. Anyone with information is asked to contact the Columbia Valley RCMP or Crimestoppers.
– Sgt. Darren Kakuno is Columbia Valley RCMP Detachment commander
---
Article Share
---