Home » Columbia Valley RCMP Report
Posted: May 24, 2021
Columbia Valley RCMP Report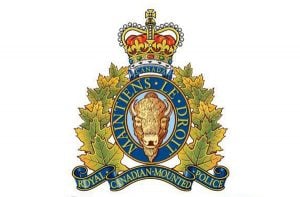 By Sgt. Darren Kakuno
This past week, May 17 through May 23, Columbia Valley RCMP responded to 74 calls for service. The following is a summary of some of the files our officers responded to.
No serious injuries in Windermere crash
On Monday, May 17 at about 5:45 p.m., emergency crews responded to a collision on Highway 93/95 and Windermere Loop Road in Windermere. The investigation revealed the driver of a Honda Fit attempted to cross the highway at the intersection and in doing so, struck a Ford F350. The driver of the Honda Fit was issued a violation ticket for failing to yield. None of the occupants was seriously injured.
Minor injuries to co-driver in KNP semi crash
On Friday, May 21 at about 3 a.m., emergency crews responded to a commercial transport truck collision on Highway 93 in Kootenay National Park. The driver of a Freightliner commercial transport truck told police he lost his brakes as he was coming down a hill and had to steer off the road and into a rock face. The truck had extensive front-end damage. While the driver was uninjured, the co-driver was transported to the hospital to be assessed for minor injuries.
Stolen items recovered during noise complaint check
On Saturday, May 22, police attended a noise complaint at a property on Kananuk Road in Windermere. While on the property making efforts to speak to the owner, officers observed a Ford F350 pickup that had been reported stolen out of Kimberley and a Yamaha dirt bike that had been reported stolen out of Windermere. The vehicles were towed from the property and the investigation is ongoing.
Traffic stop uncovers prohibited driver with unregistered plates
On Sunday, May 23 at about 7:20 p.m., an officer conducted a traffic stop with a GMC Terrain on Highway 93/95 near Fairmont Hot Springs. The driver was not able to produce a driver's license and was discovered to be prohibited from driving in B.C. Checks of the license plate revealed it had been reported lost and was not registered to the vehicle. The vehicle was impounded and the driver was released on an Appearance Notice to attend court at a later date.
– Sgt. Darren Kakuno is Columbia Valley RCMP Detachment commander
---
Article Share
---