Home » Columbia Valley RCMP Report
Posted: July 5, 2021
Columbia Valley RCMP Report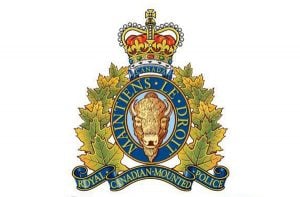 By Sgt. Darren Kakuno
This past week, June 28 through July 4, Columbia Valley RCMP responded to 103 calls for service. The following is a summary of some of the files our officers responded to.
Minor injuries in national park truck crash
On Tuesday, June 29 at 1:20 a.m., Columbia Valley RCMP received a report of a single vehicle commercial transport truck collision on Highway 93 in Kootenay National Park. Emergency crews responded and discovered a southbound Freightliner truck and trailer had failed to negotiate a curve and went into the ditch. The driver was transported by ambulance to the hospital with minor injuries.
House vandalized in Windermere
On Friday, July 2, a resident on Timbermont Road in Windermere reported someone had painted graffiti on her fence. Anyone with information is asked to contact the Columbia Valley RCMP or Crimestoppers.
Columbia Valley SAR rescue stranded boaters on Columbia Lake
On Friday, July 2, Columbia Valley RCMP was notified of a boat taking on water on Columbia Lake near Fairmont Hot Springs. Columbia Valley Search & Rescue was activated and successfully retrieved the stranded family and their boat. No injuries were reported.
Tired worker causes concern
On Sunday, July 4 at about 4 p.m., police received a report of a female passed out and possibly overdosing in a vehicle on 3rd Avenue in Invermere. Police and paramedics attended and discovered the female was having a rest in her vehicle after working all night. The driver agreed to find a friend to drive her vehicle home.
– Sgt. Darren Kakuno is Columbia Valley RCMP Detachment commander
---
Article Share
---