Home » Columbia Valley RCMP Report
Posted: October 11, 2021
Columbia Valley RCMP Report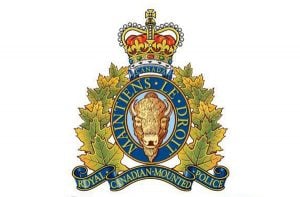 By Sgt. Darren Kakuno
This past week, October 4 through October 10, Columbia Valley RCMP responded to 88 calls for service. The following is a summary of some of the files our officers responded to.
Delivery truck driver strikes gas station canopy and departs
On Monday, October 4, a gas station in Radium Hot Springs reported a delivery truck struck the canopy above the fuel pumps then departed on Highway 93. Surveillance video showed the driver strike the canopy, reverse, and then driveway. A Highway Patrol officer located the suspect vehicle and had the driver return to the scene. The driver was issued a violation ticket for failing to stop when in an accident resulting in damage to property.
Gas powered rail drill stolen in Invermere
On Tuesday, October 5, a large gas powered rail drill was reported stolen from the back of pickup truck sometime overnight while parked at a hotel on Highway 93/95 in Invermere. The drill was a TrackStar, model GCAFK with a Honda engine. Anyone with information is asked to contact the Columbia Valley RCMP or Crimestoppers.
Stolen bikes recovered in Radium
On Tuesday, October 5 at about 10:30 p.m., a Radium Hot Springs resident reported two suspicious individuals walking down an alley. The individuals were dressed all in black and walking a dog. An officer conducted patrols and located a mountain bike and a fat bike stashed in the area. The owner of the bicycles reported them stolen on October 8 and they have since been returned to the lawful owner.
Suspect identified after gas stolen from golf course
On Wednesday, October 6, a golf course near Brisco reported a theft of gasoline. Video surveillance was reviewed and a suspect has been identified. The investigation is ongoing.
No injuries in transport truck crash near Edgewater
On Friday, October 8 at 7:50 a.m., emergency crews responded to a commercial transport truck crash on Highway 95 near Edgewater. The driver of the southbound truck drifted off the right side of the highway into a ditch then came to rest in a field on its side. The driver was not injured but a fence and a gate were damaged.
– Sgt. Darren Kakuno is Columbia Valley RCMP Detachment commander
---
Article Share
---