Home » Columbia Valley RCMP Report
Posted: November 1, 2021
Columbia Valley RCMP Report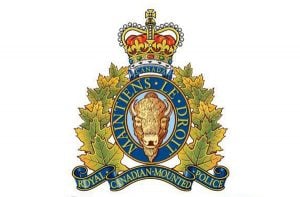 By Sgt. Darren Kakuno
This past week, October 25 through October 31, Columbia Valley RCMP responded to 83 calls for service. The following is a summary of some of the files our officers responded to.
No injuries in commercial transport truck crash near Brisco
On Wednesday, October 27 at about 8:30 a.m., emergency crews responded to a single vehicle commercial transport truck collision on Highway 95 near Brisco. The northbound transport truck failed to negotiate a curve and drove off the highway into a field. The driver was uninjured.
Sleepy driver high-centres vehicle on hill at end of 4th Street
On Wednesday, October 27 at 11 a.m., Columbia Valley RCMP was advised of an abandoned vehicle at the end of 4th Street in Invermere. A Ford Escape was found high-centred on a hill, which likely prevented the vehicle from going down an embankment. Nearby video surveillance captured the vehicle travelling down the road at about 3 a.m. The driver was located later in the day and told police he was trying to find a place to sleep for the evening when he drove off the road.
Check stop produces impaired driver
On Wednesday, October 27, Columbia Valley RCMP and Cranbrook Highway Patrol conducted a check stop on Laurier Street and Panorama Drive in Invermere. Approximately 40 drivers were checked. One 90-day Immediate Roadside Driving Prohibition was issued.
Driver can't recall where in backcountry he left his stuck vehicle
On Thursday, October 28, an individual contacted the Columbia Valley RCMP and reported he had been travelling on a backroad somewhere near Invermere when his vehicle became stuck and he had to walk into town. The owner could not recall where he left his vehicle. The vehicle is a black 2001 Nissan Pathfinder with B.C. license plate MX226E. If anyone locates this vehicle, they're asked to contact the Columbia Valley RCMP.
Items stolen from Invermere property
On Friday, October 29, police received a report of a theft from a property on 7th Avenue in Invermere. Missing from the property was a 2,000-watt King Canada generator, a Stihl MS270 chainsaw and a Poulon Pro chainsaw. The theft was believed to have occurred sometime during the day on October 26.
Honda motorcycle found stashed in bush near Spur Valley
On Friday, October 29, a Honda motorcycle was found stashed in a bush near Spur Valley. Anyone missing a Honda motorcycle can contact the Columbia Valley RCMP to claim it.
– Sgt. Darren Kakuno is Columbia Valley RCMP Detachment commander
---
Article Share
---