Home » Columbia Valley RCMP Report
Posted: January 24, 2023
Columbia Valley RCMP Report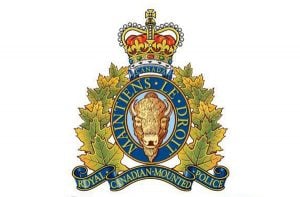 By Cpl. Jeff Witzke
This past week, January 16 through to January 22, Columbia Valley RCMP responded to 39 calls for service. The following is a summary of some of the files our officers responded to.
Victim loses over $15,000 in Crypto Currency Fraud
On January 19, Columbia Valley RCMP received a call from a person who fell victim to a Crypto Currency Fraud. The victim believed the online company to be real and began depositing money upwards of 2,000 per week; however, when they went to redeem their money, the company told them they would call back and has never heard from them since. The victim suspects they lost over $15,000.
Officer obtains license plate and identifies registered owner of speeding vehicle
On January 17, a member of the Columbia Valley RCMP was conducting speed enforcement on Highway 93/95 near Windermere when they initiated a traffic stop for speeding. The vehicle sped up initially then slowed and began to pull over; however, at the last second turned around and sped off. The police officer did not pursue the vehicle as he was able to obtain the license plate and identified the registered owner, who can be charged for failing to stop for police.
Impaired driver removed from road
On January 18, members of the Columbia Valley RCMP were conducting a road safety road check when they observed a vehicle almost rear end another vehicle as they approached the road check. Members identified the driver and formed suspicion that they were operating a motor vehicle with alcohol in their system. As such the ASD (approved screening device) demand was read and the driver provided two failed readings indicating he was above the legal limit. The driver was issued a 90-day Provincial Immediate driving prohibition and the vehicle was impounded for 30 days.
– Cpl. Jeff Witzke is Columbia Valley RCMP Detachment commander
---
Article Share
---