Home » At the Library
Posted: November 27, 2017
At the Library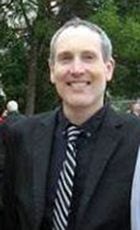 By Mike Selby
Cranbrook Public Library
'North of Familiar' is Terry Milos' story of how she left the 1970s hippie scene of California to live off the land in Northern Canada.
Young Jedi's are late for school is Jarret J. Krosoczka's hilarious 'The Force Oversleeps.'
Preschool Story Time is this Wednesday at 11 a.m., 1:15 p.m. and 6:30 p.m., and Toddler Story Time is 10 and 11 a.m. Both will be all about the letter 'S.' Baby Laptime Thursday at 10 a.m.
Please note there is always a Wednesday evening Story Time at 6:30 p.m. for ages three to nine and their caregivers. Perfect way to unwind.
This Friday Coles / Indigo Bookstore in the Tamarack Centre is providing a great opportunity for the library. By purchasing regular priced items at the Coles Store on Friday, December 1, the library will receive a percentage of the sale. As a bonus, Dave Butler—author of 'Full Curl'—will be there from 5 to 7 p.m. This is the perfect chance to get some holiday gifts and help the library as well.
The Friends of the Cranbrook Public Library are hosting the Travelogue 'Ramblin' on the Rock,' which includes hiking the East Coast Trail: Reflections of Nova Scotia- visit to several sites including the Citadel, Annapolis Valley by Dave White. This will be on Wednesday, November 29, at 7 p.m. in their theatre (room 250). Admission is by Donation.
Our website has all kinds of great information and links
The Cranbrook Public Library Endowment Fund gives people an opportunity to create a meaningful legacy, to build a strong foundation in the present for the future of the Library. For more information about how you can contribute, please phone us at 250-426-4063 Ext: 1001, or visit this link.
On display this month is the incredible Remembrance Day collection of Frank Eimer.
ADULT NEWLY ACQUIRED ITEMS:
The New Superpower for Women – Steve Kardian   (613.66082)
The Cyber Attack Survival Manual – Nick Selby   (364.168)
From Oral to Written – Tomson Highway   (809.8897071)
The Great Quake – Henry Fountain   (551.22)
Channeling the Masters – Bob Wakulich   (819.16)
The Land on Which We Live – Barbara MacPherson   (971.175)
North of Familiar – Terry Milos   (bio)
Texas Fierce – Janet Dailey   (fic)
Six Degrees of Freedom – Nicolas Dickner   (fic)
Something Like Happy   (fic)
The World of Tomorrow – Brendan Mathews   (fic)
Good Me, Bad Me – Ali Land   (mys)
Thief's Mark – Carla Neggers   (mys)
Fast Falls the Night – Julia Keller   (mys)
The Midnight Line – Lee Child   (mys) (audio CD) (large print)
Callanetics   (DVD)
Endeavour: Season 4   (DVD)
Broadchurch: Season 3   (DVD)
Orange is the New Black: Season 4   (DVD)
An Inconvenient Sequel   (DVD)
The Big Bang Theory: Seasons 7 & 8   (DVD)
Inspector Lewis: Series 8   (DVD)
White House Down   (DVD)
The Lego Batman Movie   (DVD)
Heartland: Season 10   (DVD)
Planet Earth II   (Blu-ray)
YOUNG ADULT & CHILDREN'S NEWLY ACQUIRED ITEMS:
What Goes Up – Katie Kennedy   (ya fic)
What I Lost – Alexandra Ballard   (ya fic)
Waste of Space – Gina Damico   (ya fic)
Tigerheart's Shadow – Erin Hunter   (ya fic)
The Possible – Tara Altebrando   (ya fic)
Who Are You? – Brook Pessin-Whedbee   (j 305.3)
Draw 50 Outer Space – Lee J. Ames   (j 741.2)
Awkward — Svetlana Chmakova   (j fic)
The Force Oversleeps – Jarret J. Krosoczka   (j fic)
---
Article Share
---