Home » At the Library
Posted: January 10, 2018
At the Library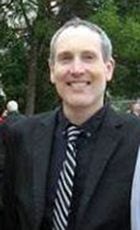 By Mike Selby
Cranbrook Public Library
In 1966, a 12-year-old girl froze to death on the railway tracks after running away from residential school. The following inquest demanded an array of changes, none of which ever applied. In 'Seven Fallen Feathers,' Tanya Talaga investigates seven deaths that occurred after these recommendations were ignored.
Jeff Savage is back with last year's record breaking scores in 'Hockey Super Stats.'
Preschool Story Time is this Wednesday at 11 a.m., 1:15 p.m. and 6:30 p.m., and Toddler Story Time is 10 and 11 a.m. Both will be all about 'Mittens.' Baby Laptime Thursday at 10 a.m.
Please note there is always a Wednesday evening Story Time at 6:30 p.m. for ages three to nine and their caregivers. Perfect way to unwind.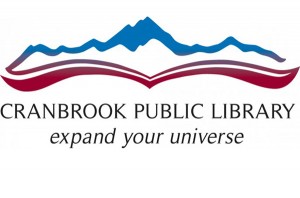 The Friends of the Library are gearing up for the Audio Visual & Magazine Sale on Feb. 16 and 17 in the Manual Training School.  Friends members may attend on Friday, Feb. 16 from 5 to 7 p.m. Sat. Feb. 17 is for everyone and operates from 9 a.m. to 4 p.m.
Your donations for this event at most welcome.  We are accepting, DVDs, CDs, Audio Books, Records of all ages. Also magazines published within the last three years (2015 & newer).  Please bring these items to the circulation desk in the library. Here's your chance to de-clutter your home and help the Friends help the Library. Please contact Marilyn at 250-489-625 for details.
Check out the Friend's library shelves by the checkout. There are many books or healthy eating as well as mystery, biography and fiction. For $2 each you can't go wrong.
Our website has all kinds of great information and links.
The Cranbrook Public Library Endowment Fund gives people an opportunity to create a meaningful legacy, to build a strong foundation in the present for the future of the Library. For more information about how you can contribute, please phone us at 250-426-4063 Ext: 1001, or visit this link.
On display this month is an incredibly beautiful array of handcrafted quilts, all made by the library's Wednesday afternoon knitting club.
ADULT NEWLY ACQUIRED ITEMS:
Robert Bateman's Canada – Robert Bateman   (759.11)
Eat St. – James Cunningham   (641.5)
Not Without My Sister – Celeste Jones   (362.7609)
Seven Fallen Feathers – Tanya Talaga   (305.89707)
Backcountry Avalanche Safety – Tony Daffern   (796.90289)
Be the Gift – Ann Voskmap   (248)
Gold Dust Woman: The Biography of Stevie Nicks – Stephen Davis (bio)
The Tiger's Prey – Wilbur Smith   (fic)
Death at Nuremberg – WEB Griffin   (fic)
The Alice Network – Kate Quinn   (fic)
In the Shadow of Denali – Tracie Peterson   (fic)
Killing Season – Faye Kellerman   (mys)
Cast Iron – Peter May   (mys)
The Wanted – Robert Crais   (mys)
After the Fire – Henning Mankell   (mys)
Proof of Life – J.A. Jance   (mys)
The Mongrel Mage – L. E. Modesitt   (sci fic)
Dagger & Coin Series: Books 1 to 6 – Daniel Abraham   (sci fic)
Trolls Holiday   (DVD)
YOUNG ADULT & CHILDREN'S NEWLY ACQUIRED ITEMS:
Monster – Michael Grant   (ya fic)
Hockey Super Stats – Jeff Savage   (796.962)
Mountain Goats – Megan Borgert-Spaniol   (599.6475)
The Whiz Mob and the Grenadine Kid – Colin Meloy   (j fic)
Once Upon a Sesame Street Christmas   (j DVD)
Despicable Me 3   (j Blu-ray) (j DVD)
---
Article Share
---