Home » At the Library
Posted: February 21, 2018
At the Library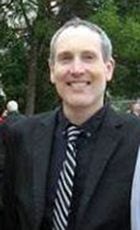 By Mike Selby
Cranbrook Public Library
Queen Victoria strikes up an unlikely friendship with a young Indian clerk named Abdul Karim in Sharbani Basu's 'Victoria & Abdul.' The library also has the feature film on DVD.
A young girl tries to stay calm her new school Sara Leach's 'Slug Days.'
Preschool Story Time is this Wednesday at 11 a.m., 1:15 p.m. and 6:30 p.m., and Toddler Story Time is 10 and 11 a.m. Both will be all about "Birthdays." Baby Laptime Thursday at 10 a.m.
Please note there is always a Wednesday evening Story Time at 6:30 p.m. for ages three to nine and their caregivers. Perfect way to unwind.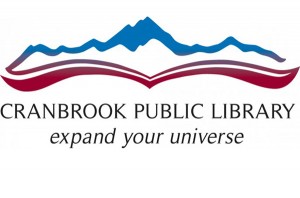 LIBBY is the library's brand new reading app, which finally makes it easy to check out thousands of e-books and e-audiobooks. Simply download the app from here. Then simply choose the Cranbrook Library, enter your library card, and that is it. No more passwords, phone numbers, extra software, or different website to navigate through. LIBBY is awesome!
On display this month is the amazing and beautiful embroidery of Gladys Quackenbush.
Our website has all kinds of great information and links.
The Cranbrook Public Library Endowment Fund gives people an opportunity to create a meaningful legacy, to build a strong foundation in the present for the future of the Library. For more information about how you can contribute, please phone us at 250-426-4063 Ext: 1001, or visit this link.
ADULT NEWLY ACQUIRED ITEMS:
Plant-Powered Families – Dreena Burton   (641.563)
The Stash Plan – Laura Prepon   (613.25)
Business for Aspies – Ashley Stanford   (362.1968)
Asperger's On the Job – Rudy Simone   (331.595)
Legal Help for British Columbians – Cliff Thorstenson   (340.09711)
Where the Local's Go   (910.202)
Modern Bohemian Crochet – Beth Nielsen   (746.434)
Of Mess and Moxie – Jen Hatmaker   (248.843)
7 Lessons from Heaven – Mary C. Neal   (231)
The T-shirt Quilt Book – Lindsay Conner   (746.46)
Hidden Figures – Margot Lee Shetterly   (510.92)
Victoria & Abdul – Shrabani Basu   (941.081) (DVD)
Between Heaven and the Real World – Steven Curtis Chapman   (bio)
This Is Just My Face – Gabourey Sidibe   (bio)
Strangers with the Same Dream – Alison Pick   (fic)
The Immortalists – Chloe Benjamin   (fic)
Fall from Grace – Danielle Steel   (fic) (large print)
The Grave's a Fine and Private Place – Alan Bradley   (mys)
Light it Up – Nicholas Petrie   (mys)
The Other Side of Silence – Philip Kerr   (mys)
Iron Gold – Pierce Brown   (sci fic)
The Lost Plot – Genevieve Cogman (sci fic)
The Moonstone   (DVD)
YOUNG ADULT & CHILDREN'S NEWLY ACQUIRED ITEMS:
Renegades – Marissa Meyer   (ya fic)
Apex – Mercedes Lackey   (ya fic)
Elite – Mercedes Lackey   (ya fic)
The Son of Neptune Graphic Novel – Rick Riordan   (j fic)
Slug Days – Sara Leach   (j fic)
---
Article Share
---