Home » At the Library
Posted: March 6, 2018
At the Library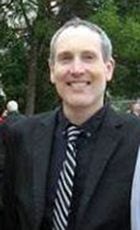 By Mike Selby
Cranbrook Public Library
Mike Duncan takes a fresh look at the fall of the Roman Empire in 'The Storm Before the Storm.'
A group of young magicians team up to save their small town in 'The Magic Misfits' written by Neil Patrick Harris.
Preschool Story Time is this Wednesday at 11 a.m., 1:15 p.m. and 6:30 p.m., and Toddler Story Time is 10 and 11 a.m. Both will be all about "Pirates". Baby Laptime Thursday at 10 a.m.
Please note there is always a Wednesday evening Story Time at 6:30 p.m. for ages three to nine and their caregivers. Perfect way to unwind.
New to the library is Pronunciator, which provides access to online learning materials for 80 languages, and ESL curriculum in an additional 51 languages. Many languages have up to 10 eight-week structured courses. Pronunciator also includes lessons for children, downloadable audio lessons, PDF phrasebooks and thousands of songs. Just go to our website to get started.
LIBBY is the library's brand new reading app which finally makes it easy to check out thousands of e-books and e-audiobooks. Simply download the app here. Then simply choose the Cranbrook Library, enter your library card, and that is it. No more passwords, phone numbers, extra software, or different website to navigate through. LIBBY is awesome!
On display this month is the stunning Batik work by Kimberley artist Shannon Fraser.
Our website has all kinds of great information and links .
The Cranbrook Public Library Endowment Fund gives people an opportunity to create a meaningful legacy, to build a strong foundation in the present for the future of the library. For more information about how you can contribute, please phone us at 250-426-4063 Ext: 1001, or visit this link.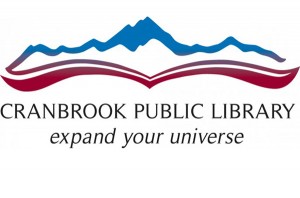 ADULT NEWLY ACQUIRED ITEMS:
No is Not Enough – Naomi Klein   (303.6)
Witness to Loss: Race, Culpability & Memory…Japanese Canadians   (971.1004956)
The Patch – Christ Turner   (333.8232)
The Darkening Web – Alexander Klimburg   (327.0285)
The Storm Before the Storm – Mike Duncan   (937.05)
The Water Will Come – Jeff Goodell   (551.458)
Rebel – Nick Nolte   (bio)
Member of the Family – Dianne Lake   (bio)
Missing Mother – Barbara Bracht Donsky   (bio)
Gold Rush Queen – Thora Kerr Illing   (bio)
Goodbye Christopher Robin – Ann Thwaite   (bio)
The Dishonorable Miss DeLancey – Carolyn Miller   (fic)
The Captivating Lady Charlotte – Carolyn Miller   (fic)
The Baker's Secret – Stephen P. Kiernan   (fic)
Carnegie's Maid – Marie Benedict   (fic)
The Great Alone – Kristin Hannah   (fic)
The Woman Left Behind – Linda Howard   (fic)
Still Me – JoJo Moyes   (fic)
So Say the Fallen – Stuart Neville   (mys)
The Wolves of Winter – Tyrell Johnson   (sci fic)
Ireland's Wild Coast   (DVD)
My Cousin Rachel   (DVD)
YOUNG ADULT & CHILDREN'S NEWLY ACQUIRED ITEMS:
Kiss Me in New York – Catherine Rider   (ya fic)
The Book of Lies – Teri Terry   (ya fic)
Life Cycle of a Lie – Sylvia Olsen   (ya fic)
Harry Potter & The Prisoner of Azkaban: Graphic Novel   (j fic)We are dealing with something completely differen
The Legend of Shadow High – Shannon Hale   (j fic)
The Magic Misfits – Neil Patrick Harris   (j fic)
Trolls   (DVD)
---
Article Share
---