Home » At the Library
Posted: April 3, 2018
At the Library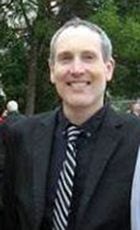 By Mike Selby
Cranbrook Public Library
No new items this week due to the holiday, but there is still plenty going at the Cranbrook Public Library.
Preschool Story Time is this Wednesday at 11 a.m., 1:15 p.m. and 6:30 p.m., and Toddler Story Time is 10 and 11 a.m. Both will be all about 'teeth.' Baby Laptime Thursday at 10 a.m.
Please note there is always a Wednesday evening Story Time at 6:30 p.m. for ages three to nine and their caregivers. Perfect way to unwind.
Come and discover your spring and summer reading at the Mini Book Sale of the Friends of the Cranbrook Public Library.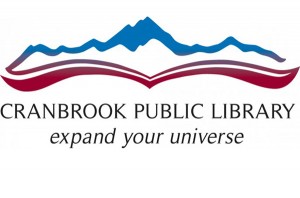 There are books, DVDs and CDs for all ages and interests. A wide variety of topics from outdoor pursuits, cooking, crafts, the Kootenays, newer releases, mystery, fiction, health and more can be found.
Friday, April 6 from 5 to 7 p.m. is for Friends Members only. Everyone is welcome on Saturday, April 7 from 9 a.m. to 4 p.m. in the Manual Training School (adjacent to the Library).
Proceeds from this sale will be used to support programs and services of the Cranbrook Public Library. If you have books, DVDs, CDs at home gathering dust, please consider donating them to the Friends. Donations are accepted year round at the Circulation Desk in the library.
PRONUNCIATOR is the library's brand new language learning app (pictured above). Learn one of 80 languages for free with your library card. Pronunicator can be used on your smartphone, tablet or computer. Users have access to live courses, self paced learning modules, special interest modules, citizenship preparation and more!  All you need is your library card to get started. It can be accessed via our website.
LIBBY is the library's brand new reading app which finally makes it easy to check out thousands of e-books and e-audiobooks. Simply download the app from here. Then simply choose the Cranbrook Library, enter your library card, and that is it. No more passwords, phone numbers, extra software, or different website to navigate through. LIBBY is awesome!
On display this month is the amazing and beautiful egg display of Kathy Simon.
Our website has all kinds of great information and links.
The Cranbrook Public Library Endowment Fund gives people an opportunity to create a meaningful legacy, to build a strong foundation in the present for the future of the library. For more information about how you can contribute, please phone us at 250-426-4063 Ext: 1001, or visit this link.
---
Article Share
---