Home » At the Library
Posted: May 1, 2018
At the Library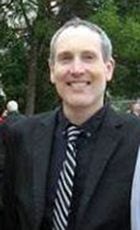 By Mike Selby
Cranbrook Public Library
In 1789, Alexander Mackenzie traveled 1,200 miles on the immense river in Canada that now bears his name, in search of the fabled Northwest Passage. Iraq War veteran Brian Castner retraces Mackenzie's gruelling route, paddling a solo canoe in his latest book 'Disappointment River.'
After her grandmother's imaginary world comes to life, a teen girl must enter it and rescue her mother in Melissa Albert's 'The Hazel Wood.'
Preschool Story Time is this Wednesday at 11 a.m., 1:15 p.m. and 6:30 p.m., and Toddler Story Time is 10 and 11 a.m. Both will be all about 'water.' Baby Laptime Thursday at 10 a.m.
Please note there is always a Wednesday evening Story Time at 6:30 p.m. for ages three to nine and their caregivers. Perfect way to unwind.
PRONUNCIATOR is the Library's brand new language learning app. Learn one of 80 languages for free with your library card. Pronunicator can be used on your smartphone, tablet or computer. Users have access to live courses, self paced learning modules, special interest modules, citizenship preparation and more!  All you need is your library card to get started. It can be accessed via our website.
LIBBY is the Library's brand new reading app which finally makes it easy to check out thousands of e-books and e-audiobooks. Simply download the app from here: https://meet.libbyapp.com/. Then simply choose the Cranbrook Library, enter your library card, and that is it. No more passwords, phone numbers, extra software, or different website to navigate through. LIBBY is awesome!
Our website has all kinds of great information and links.
The Cranbrook Public Library Endowment Fund gives people an opportunity to create a meaningful legacy, to build a strong foundation in the present for the future of the Library. For more information about how you can contribute, please phone us at 250-426-4063 Ext: 1001, or visit this link.
ADULT NEWLY ACQUIRED ITEMS:
Dead People Suck – Laurie Kilmartin   (818.602)
Disappointment River – Brian Castner   (917.193044)
The Wisdom of Wolves – Jim Dutcher   (599.773)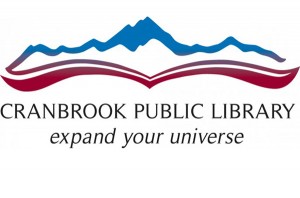 Mommy Burnout – Sheryl Ziegler   (646.700852)
Unconditional Love – Jane Isay   (306.8745)
Making the Monster: The Science Behind Mary Shelley's Frankenstein   (823.7)
Wildwood – Elinor Florence   (fic)
No Ordinary Life – Suzanne Redfearn   (fic)
A Harvest of Thorns – Corban Addison   (fic)
The Dutch Wife – Ellen Keith   (fic)
The Secret Wife – Gill Paul   (fic)
The Fallen – David Baldacci   (mys)
Then She Was Gone – Lisas Jewell   (mys)
Plum Tea Crazy – Laura Childs   (mys)
Hush – John Hart (mys)
Black Thorne – Stina Leicht   (sci fic)
Hide Me Among the Graves – Tim Powers   (sci fic)
House   (Blu-ray) (DVD)
The Brokenwood Mysteries: Season 4   (DVD)
Outlander: Season 3   (DVD)
The Coroner: Season 1   (DVD)
A Place to Call Home: Season 5   (DVD)
Bullied   (DVD)
Molly's Game   (DVD)
YOUNG ADULT & CHILDREN'S NEWLY ACQUIRED ITEMS:
Switching Gears – Chantele Sedgwick   (ya fic)
The Hazel Wood – Melissa Albert   (ya fic)
Personal Space Travel – Martin Gitlin   (j 629.47)
Robots – Josh Gregory   (j 629.892)
Drones – Lauren Newman   (j 629.133)
Mountain Food Chains – Rebecca Pettiford   (577.53)
Ants – Karen Latchana Kenney   (j 595.796)
Australia – Marty Gitlin   (j 994)
Exploring the Ancient Maya – Elaine A. Kule   (j 972.81)
Exploring the Persian Empire – Peggy Caravantes   (j 935.705)
Bram Stoker's Dracula – Michael Burgan   (j fic)
H.G. Wells's The War of the Worlds – Davis Worth Miller   (j fic)
Lewis Carroll's Alice in Wonderland – Powell Martin   (j fic)
The Blue Elephant   (j DVD)
Garfield: Holiday Celebrations   (j DVD)
---
Article Share
---