Home » At the Library
Posted: May 15, 2018
At the Library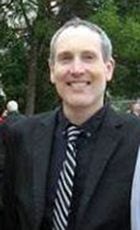 By Mike Selby
Cranbrook Public Library
Frances Mayes returns to Tuscany with her new novel about four American strangers bonding over time spent in an Italian retirement home in 'Women in Sunlight.'
Dog Man is on the case when a new pet sitter goes missing in Dav Pilkey's 'Dog Man and Cat Kid.'
Preschool Story Time is this Wednesday at 11 a.m., 1:15 p.m. and 6:30 p.m., and Toddler Story Time is 10 and 11 a.m. Both will be all about 'teddy bear's picnic!' Baby Laptime Thursday at 10 a.m.
Please note there is always a Wednesday evening Story Time at 6:30 p.m. for ages three to nine and their caregivers. Perfect way to unwind.
Friends of the Library presents a new travelogue: American Grand Natural Vistas in Cranbrook's Southern Backyard. Take a virtual summer adventure in the USA; camping, hiking, backpacking and four-wheeling in Idaho and Wyoming's national parks and national forests. However, smoky the skies and omnipresent the threat of fire, all roads remain open and the gasoline is almost free.
May 15, (Tuesday) 7:30 p.m. College of the Rockies Lecture Theatre Admission by donation to the Friends of the Cranbrook Public Library. A travelogue by Dan Hicks, from his solar eclipse excursion of August and September 2017; a follow-up to his Yellowstone National Park backcountry travelogue last year.
PRONUNCIATOR is the library's brand new language learning app. Learn one of 80 languages for free with your library card. Pronunicator can be used on your smartphone, tablet or computer. Users have access to live courses, self paced learning modules, special interest modules, citizenship preparation and more!  All you need is your library card to get started. It can be accessed via our website.
LIBBY is the Library's brand new reading app which finally makes it easy to check out thousands of e-books and e-audiobooks. Simply download the app from here. Then simply choose the Cranbrook Library, enter your library card, and that is it. No more passwords, phone numbers, extra software, or different website to navigate through. LIBBY is awesome!
Our website has all kinds of great information and links.
The Cranbrook Public Library Endowment Fund gives people an opportunity to create a meaningful legacy, to build a strong foundation in the present for the future of the library. For more information about how you can contribute, please phone us at 250-426-4063 Ext: 1001, or visit this link.
On display this month are the beautiful paintings of Cranbrook's Ann Holtby Jones.
ADULT NEWLY ACQUIRED ITEMS: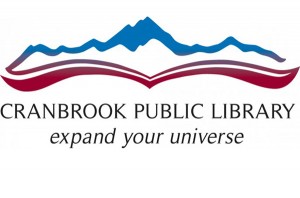 Soon – Andrew Santella   (155.232)
The Road to Unfreedom – Timothy Snyder   (320.43)
Lands of Lost Borders – Kate Harris   (915.80443)
The Fourth Age – Byron Reese   (303.4834)
The Healing Power of Essential Oils – Eric Zielinski   (615.3219)
Selfie – Will Stor   (155.2)
Let It Go – Peter Walsh   (640)
Alone – Brett Archibald   (910.916567)
The Man Who Caught the Storm – Brantley Hargrove   (bio)
After Anna – Lisa Scottoline   (fic)
Cherished Mercy – Tracie Peterson   (fic)
Sometimes I Lie – Alice Feeney   (fic)
Women in Sunlight – Frances Mayes   (fic)
Vi – Kim Thuy   (fic)
Bellewether – Susanna Kearsley   (fic)
The Library at the Edge of the World – Felicity Hayes-McCoy   (fic)
A Dangerous Game – Heather Graham   (mys)
The Broken Girls – Simone St. James   (mys)
The Man in the Crooked Hat – Harry Dolan   (mys)
Twisted Prey – John Sandford   (mys)
The Girl in the Woods – Camilla Lackberg   (mys)
Now We Are Dead – Stuart McBride   (mys)
Shoot First (think later) – Stuart Woods   (mys)
Darktown – Thomas Mullen   (mys)
Macbeth – Jo Nesbo   (mys)
The Return of Kid Cooper – Brad Smith   (west)
YOUNG ADULT & CHILDREN'S NEWLY ACQUIRED ITEMS:
Daughter of the Siren Queen – Tricia Levenseller   (ya fic)
The Quest of the Cubs – Kathryn Lasky   (j fic)
Narwhal – Ben Clanton   (j fic)
Princess Before Dawn – E. D. Baker   (j fic)
Zap – Martha Freeman   (j fic)
Dog Man and Cat Kid – Dav Pilkey   (j fic)
The Sound of Freedom – Kathy Kacer   (j fic)
Supergifted – Gordon Korman   (j fic)
---
Article Share
---