Home » At the Library
Posted: October 2, 2018
At the Library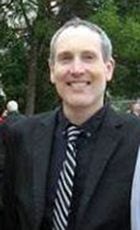 By Mike Selby
Cranbrook Public Library
After her plans to live in Africa fall through, a young journalist moves to Yellowknife only to encounter subarctic temperatures, wild animals, and place to call home in Laurie Sarkadi's memoir 'Voice in the Wild.'
Scott W. Person's 'Dinosaurs of the Alberta Badlands' is a brilliantly illustrated guide to the dinosaur capital of the world.
Storytime is back! Preschool Story Time is this Wednesday at 11 a.m., 1:15 p.m. and 6:30 p.m., and Toddler Story Time is 10 and 11 a.m. Both will be all about the letter 'On the Farm.' Baby Laptime is every Thursday at 11 a.m.
The Annual Fall Book Sale of the Friends of the Library and the Sunrise Rotary will be held in the Ktunaxa Gym (opposite the Library) from Oct. 17 to 21.  Wed. Oct. 17 is membership day from 11 a.m. to 5 p.m.  Buy your $10 membership at the door and have first pick of the books and 10% off. Thursday, Oct. 18 is from 11 a.m. to 9 p.m. for late night shopping convenience. Friday and Sat., Oct. 19/20, from 11 a.m. to 5 p.m.; Sunday Oct. 21 is the Bag Sale from 9:30 a.m. to noon. Fill your "Friends of the Library" bag for $5. Only these bags can be used. Friends' bags can be purchased at the door if you need them.
Donations of books, DVDs, CDs and audio books in good condition, are being accepted for this sale at the front circulation desk of the Library.  Encyclopaedias will not be accepted.  For further info, call Marilyn 250-489-6254. Come on out and find some great readers at great prices!
Our website has all kinds of great information and links.
The Cranbrook Public Library Endowment Fund gives people an opportunity to create a meaningful legacy, to build a strong foundation in the present for the future of the Library. For more information about how you can contribute, please phone us at 250-426-4063  Ext: 1001, or visit this link.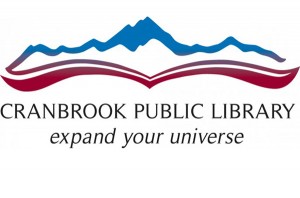 ADULT NEWLY ACQUIRED ITEMS:
Smart Phone Smart Photography – Jo Bradford   (770)
Voice in the Wild – Laurie Sarkadi   (bio)
The Dinner List – Rebecca Serle   (fic)
Women of the Dunes – Sarah Maine   (fic)
Her Fear – Shelley Shepard Gray   (fic)
Shadow Tyrants – Clive Cussler   (fic)
Transcription – Kate Atkinson   (fic)
Dreams of Falling – Karen White   (fic)
The Girl in the Ice – Robert Bryndza   (mys)
A Willing Murder – Jude Deveraux   (mys)
Dark Tide Rising – Anne Perry   (mys)
Leverage in Death – J.D Robb   (mys)
I Know You Know – Gilly Macmillan   (mys)
A Forgotten Place – Charles Todd   (mys)
A Shimmer of Hummingbirds – Steve Burrows   (mys)
A Tiding of Magpies – Steve Burrows   (mys)
Christmas Cake Murder – Joanne Fluke   (mys)
A Cast of Falcons – Steve Burrows   (mys)
Dead Girls – Graeme Cameron   (mys)
Jack Reacher: Never Go Back   (DVD)
Wild Horses   (DVD)
Rudy Maxa's World, Exotic Places: Canada   (DVD)
YOUNG ADULT & CHILDREN'S NEWLY ACQUIRED ITEMS:
Inferno – Julie Kagawa   (ya fic)
Unofficial Minecraft STEM Lab for Kids – John Miller   (j 794.8)
Look at the Weather – Britta Teckentrup   (j 551.5)
Dinosaurs of the Alberta Badlands – Scott W. Persons   (j 567.90971)
---
Article Share
---