Home » At the Library
Posted: September 8, 2020
At the Library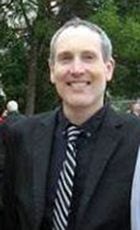 By Mike Selby
Cranbrook Public Library
Exciting news! The Library is now open (with some restrictions, reduced services and reduced hours.) We encourage patrons to limit their visits to 30 minutes. We also have a maximum number of patrons allowed in the building at one time, so you may be asked to wait.
Library hours for July and August will be:
10 a.m. to 2 p.m. on Monday, Tuesday, Thursday and Friday;
2 p.m. to 6 p.m. on Wednesday.
Library Takeout curbside pick-up will be available: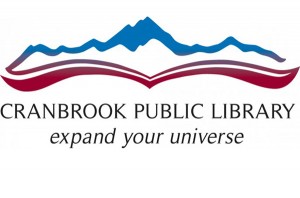 3:20 to 5:20 p.m. on Monday, Tuesday, Thursday and Friday;
10:20 a.m. to 12:20 p.m. on Wednesday;
9:40 a.m. to 5:20 p.m. on Saturday.
We look forward to seeing everyone again.
Storytimes are also posted everyday at 11:30 a.m. on our Facebook page.
Our website has all kinds of up-to-date COVID-19 information, as well as numerous links to ebooks and audio, streaming movies, educational opportunities, and more. Flip through your favourite magazine, learn a new skill, exercise at home and get homework help:  at:  www.cranbrookpubliclibrary.ca
We are pleased to offer free Wi-Fi all around the outside of the building. Please use it from the safety of your vehicle, and remember to practice social distancing.
Below are our new items for this week.
ADULT NEWLY ACQUIRED ITEMS:
Stop Missing Your Life – Cory Muscara   (158.13)
This is Your Brain on Food – Uma Naidoo   (616.8046)
The Madman Theory: Trump Takes on the World – Jim Sciutto   (973.933)
Veritas – Ariel Sabar   (229.8)
Help Yourself: A Guide to Gut Health – Lindsay Maitland Hunt   (641.5635)
She Proclaims – Jennifer Palmieri   (305.42)
Our House is on Fire – Beata Ernman   (363.70092)
Making Sense – Sam Harris   (306)
Heart, Breath, Mind – Leah Lagos   (155.9042)
The Wife He Knew Too Much – Michele Campbell   (fic)
The Wicked Sister – Karen Dionne   (fic)
Sucker Punch – Laurell K. Hamilton   (fic)
The Death of Vivek Oji – Akwaeke Emezi   (fic)
South of the Buttonwood Tree – Heather S. Webber   (fic)
Migrations – Charlotte McConaghy   (fic)
Say No More – Karen Rose   (mys)
A Private Cathedral – James Lee Burke   (mys)
Then She Vanished – Jefferson T. Parker   (mys)
Uranus – Ben Bova   (sci fic)
Eagle Power   (DVD)
Grantchester: Season 5   (DVD)
The High Note   (DVD)
The Hidden Kingdom of China   (DVD)
Deadwater Fell: Seas 1   (DVD)
Murdoch Mysteries: Season 13   (DVD)
Prehistoric Road Trip   (DVD)
Tolkien   (DVD)
Star Wars: The Rise of Skywalker   (DVD)
Just Mercy   (DVD)
YOUNG ADULT & CHILDREN'S NEWLY ACQUIRED ITEMS:
Hawk – James Patterson   (ya fic)
Our Peculiar Peril – Jeff VanderMeer   (ya fic)
Igniting Darkness – Robin LaFevers   (ya fic)
Being Toffee – Sarah Crossan   (ya fic)
Ghost Hunter's Daughter – Dan Poblocki   (ya fic)
The Great Pet Heist – Emily Ecton   (j fic)
Monster and Boy – Hannah Barnaby   (j fic)
---
Article Share
---