Home » At the Library
Posted: November 16, 2021
At the Library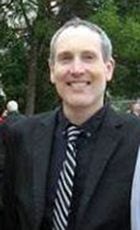 By Mike Selby
Cranbrook Public Library
Great news! The Cranbrook Public Library has extended its hours once again. Our new hours are:
10 a.m. to 8 p.m. on Monday, Tuesday, Wednesday, and Thursday.
10 a.m. to 5 p.m. on Friday, Saturday, and Sunday.
Library Takeout curbside pick-up is still available by appointment.
The Friends are having a sale in the Manual Training Centre, adjacent to the library.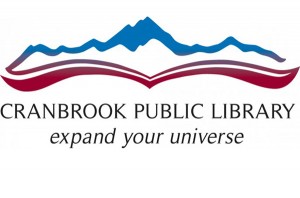 Friday, Nov. 19 is for Friends members from 3 to 5 p.m.
Everyone is welcome Saturday, Nov. 20 from 10 a.m. to 4 p.m. Come and find Xmas books, Animals, Antique, Biography, Games of the Mind, 25 cent books, Quotes.  Also the Fiction, Mystery, Science Fiction , History, Newer Release and more. Come and find your winter reading.
Thank-you to everyone who helped us honour the National Day for Truth and Reconciliation. The library is committed to ensure that the tragic history and ongoing legacy of residential schools is not forgotten. Learn more.
Our website has all kinds of up-to-date COVID-19 information, as well as numerous links to ebooks and audio, streaming movies, educational opportunities, and more. Flip through your favourite magazine, learn a new skill, exercise at home and get homework help:  at:  www.cranbrookpubliclibrary.ca
We are pleased to offer free Wi-Fi all around the outside of the building.
Please note we are working very closely with the City of Cranbrook and Provincial Health officials to continue to expand our services when it is safe to do so
ADULT NEWLY ACQUIRED ITEMS:
The Korean Vegan Cookbook – Joanne Lee Molinaro   (641.59519)
The Buddhist Chef's Vegan Comfort Cooking – Jean-Philippe Cyr   (641.56362)
The Plant Hunter – Cassandra Leah Quave   (581.634)
You are Stronger than You Think – Joel Osteen   (248.4)
The Digital Silk Road – Jonathan E. Hillman   (337.51)
Mother of Invention – Katrine Marcal   (330.082)
Peak Mind – Amishi P. Jha   (153.733)
Sepass Poems – William K'HHalserten Sepass   (819.116)
Martha Stewart's Fruit Desserts   (641.86)
That Sounds Good – Carla Lalli Music   (641.5)
Library – Michael Dumontier   (741.56971)
Hard to be Human – Ted Cadsby   (153)
Psychedelics and Psychotherapy – Tim Read   (615.7883)
King of the Blues – Daniel de Vise   (bio)
Unreconciled – Jesse Wente   (bio)
To be a Warrior – Brandon Pullan   (bio)
Small Pleasures – Clare Chambers   (fic)
I Love You But I've Chosen Darkness – Claire Vaye Watkins   (fic)
The Ballad of Laurel Springs – Janet Beard   (fic)
An Irish Country Yultide – Patrick Taylor   (fic)
Midnight in the Snow – Karen Swan   (fic)
Hi Five – Joe Idle   (mys)
Marked Man – Archer Mayor   (mys)
The Brides of Maracoor – Gregory Maguire   (sci fic)
Child of Light – Terry Brooks   (sci fic)
YOUNG ADULT & CHILDREN'S NEWLY ACQUIRED ITEMS:
Burn our Bodies Down – Rory Power   (ya fic)
Starfish – Lisa Fipps   (j fic)
Spy School at Sea – Stuart Gibbs   (j fic)
---
Article Share
---