Home » At the Library
Posted: May 17, 2022
At the Library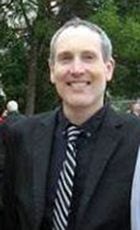 By Mike Selby
Cranbrook Public Library
We are now fine free! Your library membership is freedom to explore, learn and connect. Late fines shouldn't get in your way. And now they won't!
The library's hours are:
10 a.m. to 8 p.m. on Monday, Tuesday, Wednesday, and Thursday.
10 a.m. to 5 p.m. on Friday, Saturday, and Sunday.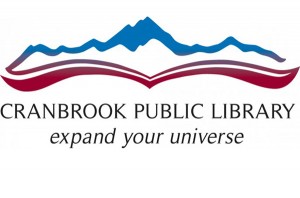 Please note the library will be closed on Monday, May 23 for Victoria Day.
Library Takeout curbside pick-up is still available by appointment.
Our new website is up and running: www.cranbrookpubliclibrary.ca
Masks are no longer required inside the library, but as we gradually ease out of COVID restrictions, we welcome you to wear a mask in the library during this time. If you'd like a mask during your visit, please ask staff.
We are pleased to offer free Wi-Fi all around the outside of the building.
ADULT NEWLY ACQUIRED ITEMS:
Binge Times – Dade Hayes   (384.55506)
Love People: Use Things – Joshua Fields Millburn   (178)
Breaking the Age Code – Becca Levy   (155.67)
22 Murders – Paul Palango   (364.15234)
Different – Frans de Waal   (612.6)
Crops in Tight Spots – Alex Mitchell   (635.986)
If Your Mouth Could Talk – Kami Hoss   (617.600973)
Things I Should Have Said – Jamie Lynn Spears   (bio)
Kingdom of Bones – James Rollins   (fic)
The Final Revival of Opal & Nev – Dawnie Walton   (fic)
Summer at the Cape – RaeAnne Thayne (fic)
The Caretakers – Amanda Bestor-Siegal   (fic)
The Brideship Wife – Leslie Howard   (fic)
The Players – Darren O'Sullivan   (fic)
Daughter of the Reich – Louise Fein   (fic)
Take My Hand – Dolen Perkins-Valdez   (fic)
City of Time and Magic – Paula Brackston   (fic)
The Younger Wife – Sally Hepworth   (fic)
Beautiful – Danielle Steel   (fic)
The Gunsmith's Daughter – Margaret Sweatman   (fic)
Four Treasures of the Sky – Jenny Tinghui Zhang   (fic)
The Investigator – John Sanford   (mys)
The Golden Couple – Greer Hendricks   (mys)
The Darkest Place – Phillip Margolin   (mys)
Nobody But US – Laure Van Rensburg   (mys)
The Maid – Nita Pose   (mys)
---
Article Share
---